Best Swimwear
Christies
Keeping true to its signature regal flair, Christies Mare brings haute couture fashion to the beach. Italian chic design is coupled with classic Riviera style to create glamorous swimsuits for the most refined of tastes. Each alluring piece is designed with inimitable finesse, combining world class craftsmanship with a passion for perfection. Bold, trendy prints and a colorful look-at-me palette make these collections perfect for beach or poolside lounging.
Expand visit website
Best Swimwear
Best Swimwear
Clube Bossa
Clube Bossa is luxury swim and resort wear made with a woman's beauty and well-being in mind. Designed and crafted in Brazil, Clube Bossa is known for their quality and innovative fashion concepts. Designs are both classic and fresh. A mix of clean lines, drapes, pleats and geometric patterns can be found in the versatile collections as well as the use of silk and other natural fibers. Look spectacular by the water with the Brazilian luxury of Clube Bossa.
Expand visit website
Best Swimwear
Andres Sarda
Sleek sensuality and soft sophistication are showcased in the stunning swim designs from Barcelona native Andres Sarda. Sarda creates swimwear with smart elegance, feminine edge and subtle Spanish flair. Subtle detailing throughout both his luxury lingerie and swimwear reflect a pool of knowledge garnered from a family connected to textile companies since the late 19th century. This exclusive swimwear has continued to stay true to Sarda's design philosophy of combining function, style and comfort in a luxurious fashion.
Expand visit website
Aqua Di Lara Swimwear 2013
Best Swimwear
Wolford
Summer means a new season of sexy for international luxury mavens Wolford. Founded by Walter Palmers and Reinhold Wolf, in Bregenz, Austria, the Wolford summer line is a fusion of extravagant femininity and futuristic minimalism. Technological innovation and search for perfection in their field has made Wolford an iconic name in hosiery, lingerie and now swimwear classics for the modern woman. Wolford blends technological developments with innovation and an extensive quality control system. As a leading manufacturer in the global luxury market, Wolford products are allied with the best international fashion designers in the world.
Expand visit website
Best Swimwear
La Perla
La Perla is internationally acclaimed as the leader in fine lingerie and now swimwear. Recognized for their exquisite level of taste, sophistication and quality that is unparalleled. Defined by artistic mastery, steeped in historical traditions of culture and craftsmanship and notorious for their uncompromising perfection, La Perla has been the choice for the most cultivated and sophisticated women of the world since their birth in the early 1940's.
Expand visit website
Best Swimwear
V i X
Sophisticated fashionistas all over the world have been spotted wearing luxe bikinis and bohemian chic cover ups from ViX since designer Paula Hermanny stepped onto the swim scene in 1998.ViX has a long roster of celebrity fans and has additionally been featured in publications including Vogue, Elle, InStyle, People, and Sports Illustrated: Swimsuit Edition. ViX is available at fashion savvy retailers and specialty stores such as Neiman Marcus, Saks Fifth Avenue, and Bloomingdales, as well as at Harvey Nichols and Holt Renfrew.
Expand visit website
Best Swimwear
Zimmermann
One glance, and you know a dress or bikini is the work of Zimmermann. Founded in 1991 by Australian sisters Nicky and Simone Zimmermann, the dynamic label stays true to its original vision: sophisticated femininity, strong silhouettes, clever color combinations and delicate original prints.Quickly they gained a strong and loyal following - smart, sartorially savvy women with an eye for quality fabrics and clever cutting.
Expand visit website
Best Swimwear
Eres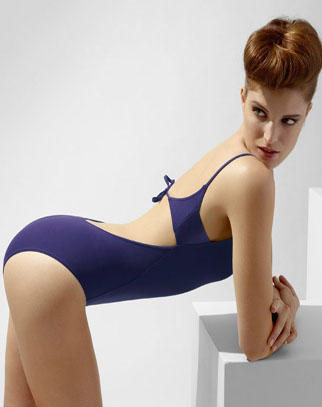 PLAY VIDEO
READ ARTICLE
Sleek sexy modernity meets classic French chic for luxurious iconic brand Eres. Continuing to revolutionize the designer swimwear world with unparalleled style, swim means bold clean lines and standout design at Eres. Blurring the lines between traditional and contemporary, Eres creates an iconic style never before seen: bold, clean-lined collections that exude purity and femininity. With unsurpassed technique and craftsmanship, Eres manipulates the most luxurious materials to design a sculpted, yet comfortable, design aesthetic. This signature method, combined with an obsession for perfection, enables Eres to create swimwear that is a testimony to the brands innovative vision.
Expand visit website
MOST POPULAR IN CATEGORY
Lee + Lani
Aqua Di Lara
Sauvage
Best Swimwear
Lee + Lani
Fun, flirty and undeniably sexy, Lee+Lani's glamorous swimwear collection is ready to hit the beach, bringing with it just a little bit of attitude. The best friend fashion designers behind the brand took two years to ensure only the highest quality fabrics and custom prints went into each unique look so they can stand out season after season. From slinky two pieces to low cut one pieces, the designs are intricate, yet versatile enough for all shapes and sizes and all sun-filled locales. The edgy styles and curve-hugging fits will have women around the world exuding nothing but confidence, whether on a yacht in the South of France or poolside in Miami.
Expand visit website
Best Swimwear
Sauvage
Sauvage collections are sold as separates, so matching the right top and bottom has never been easier, with co-ordinating cover-ups, sarongs/tunics, dresses/shoes and more. Every piece is unique and designs are hardly ordinary. Donning a Sauvage suit is bound to make a woman stand out on the beach.
Expand visit website
Best Swimwear
Aqua Di Lara
Aqua Di Lara by award-winning designer, Reyhan Sofraci, is one of designer swimwear's most celebrated names. The Aqua Di Lara line was created to enhance the beauty of the feminine form with its original yet sophisticated styles made to be wearable both in and out of the water. For Aqua Di Lara, luxury means not only high-style but also high-quality and manufacturing excellence.
Expand visit website
Best Swimwear
Parah
Through the use of bold, colorful patterns and sensual silhouettes, Parah Swimwear exposes the alluring vixen within every woman. With a magnetic ability to captivate onlookers, Parah designs show-stopping swimsuits meant to inspire uninhibited style and poise. Each graphic piece is crafted in true Italian flair, using luxurious fabrics, details and adornments to continuously create unique and edgy collections. With untamed patterns and chic designs, Parah Swimwear is made for the confident woman who is nothing short of fierce.


Expand visit website