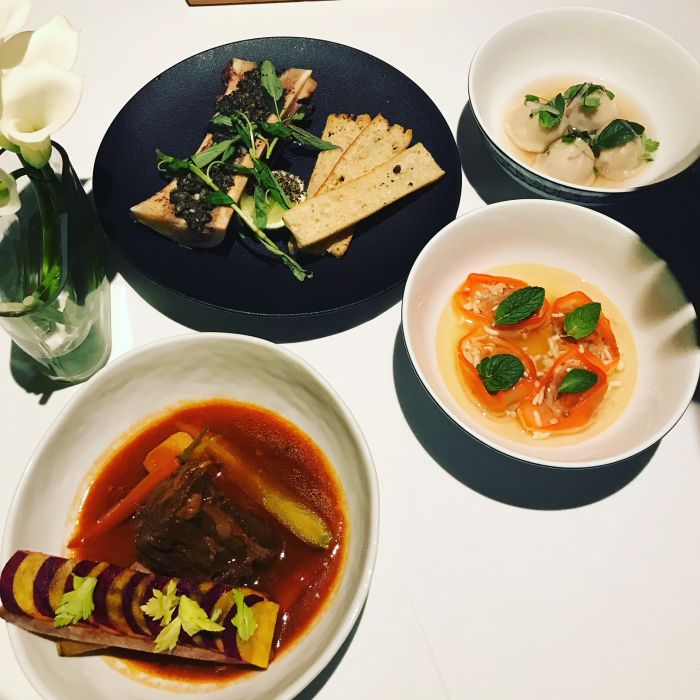 Jill Weinlein
Executive chef Helene An, also known as Mama An wore crisp, white linen chef coat emblazoned with her name and title in gold cursive lettering at the re-opening of Crustacean Beverly Hills. After eight months and $10 million dollars renovating the space, she now has two restaurants offering unique dining experiences. Each restaurant has its own separate entrance. Upstairs is an exclusive tasting menu experience prepared by Master Chef Mama An that is set to open in May. Downstairs is Crustacean with House of AN hospitality group chef Tony Nguyen works closely with Mama An. Together they prepare her innovative Euro-Vietnamese fusion delights.
Mama An took me on a stroll along restaurant's signature "walk on water" aesthetic pathway. "The looking glass floor has doubled in size," An said. This water feature runs from the entrance on Bedford Drive to a window looking out to Santa Monica Blvd.
Mama An is a true American success story, as one of 17 children, she was raised in the Northern region of Vietnam. In 1971, her mother-in-law bought a 20 seat in San Francisco. During the fall of Saigon, the family had to leave everything behind when the Communist took over South Vietnam. After fleeing by boat in 1975, they arrived in San Francisco and soon turned the space purchased years ago, into Thanh Long, San Francisco's first Vietnamese restaurant. "Elizabeth was seven years old," Mama An said as she led me to my table. "She helped me in the restaurant."
First impressions are lasting, and beverage director Peter Barriga bar program mirrors Mama An's Yin and Yang cooking philosophy, by adding Asian spices and flavors to give a twist on cocktails. The classic Mule is served in a tall glass with turmeric-infused gin, turmeric syrup, ginger syrup, citrus and soda water. It's visually pretty with a long cucumber slice ribbon for garnish. Another specialty is a coconut enhanced margarita garnished with orange, lemon and lime slices.
Start with an innovative cocktail and food pairing. The High Tea Penicillin cocktail using black tea-infused Chivas scotch blend, with ginger and honey syrup added. It arrives with a cigar box. Lifting the lid, a pleasing smoky vapor reveals three beautiful, perfectly shaped cigars filled with tuna, instead of tobacco. Black Tobiko (flying fish eggs) caviar is at one end to give the appearance of a lit cigar. The crispy outside of this spring roll was made with brick de feuille, an authentic French non-buttery dough.
The surf & turf sashimi is presented with thin slices of wild salmon and A-5 Wagyu beef. On top crispy garlic, purple potato, and a splash of tobacco chili vinaigrette dazzle this dish.
The tuna and uni' air bread looked like bite-size pillows of tuna with a dollop of citrusy yuzu cream fraiche.
The Karate salad arrived next with a mound of shredded kohlrabi, offering the taste and texture somewhere between cabbage and broccoli stems. This is enhanced with black truffle, crispy Kennebec potato, and garlic blossom.
The winner for best presentation was the Hearts of Palm vegan style "crab cake." Served in a unique white serving dish that's shaped almost like a taco shell, the raised side was decorated with chopped yellow, orange and purple nasturtium flowers. On the flat part was a generous sized pan-fried cake that tasted just like crab, yet is made with Hearts of Palm and a swirl of spicy aioli.
Another vegetarian dish was the Kung Pao eggplant sticks. Instead of cubes, the eggplant was cut into long pieces and glazed with a slightly sweet and spicy sauce.
Another elegant dish is the roasted bone marrow with Burgundy escargot and peppered lime. It's served with sprigs of rau ram, also known as Vietnamese cilantro.
There are two different Pho soup dumplings. One is topped with Holy basil, a popular Southeast Asian leaf that offers a slightly spicy anise and licorice flavor. Kaffir lime was squeezed into the rich broth balancing the onion, garlic, ginger, possibly star anise, cloves, and cinnamon. The second is a floral looking red dumpling filled with braised lamb, Galangal Japanese sweet potato, and butternut squash. Little puffed rice floated in this heavenly broth.
Steaming plates of An's garlic noodles and a garlic roasted whole Dungeness crab revealing succulent meat are served. This crab is meant to be picked up with one's hands, because "It's finger-lickin' good."
The upstairs Da Lat Rose at Crustacean is named after the beautiful city in Southern Vietnam's Central Highlands, where Mama An grew up. It's also the home of the graceful and rare Da Lat rose, and Mama is that very rose.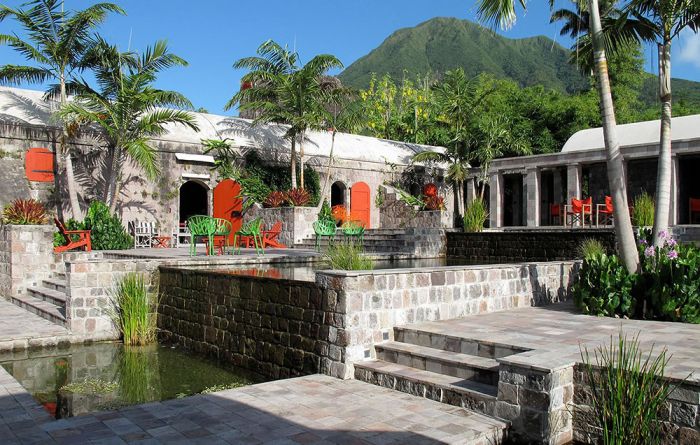 Jill Weinlein
What looks like cigars are actually tuna filled crispy spring rolls.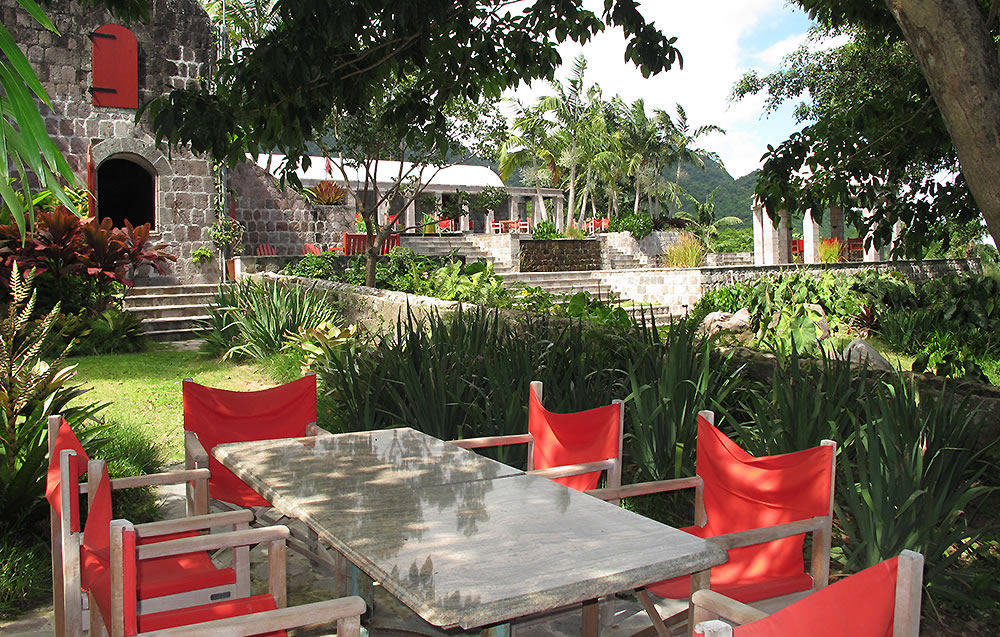 Jill Weinlein
This vegan Hearts of Palm crab cake wins the best presentation at Crustacean Beverly Hills.