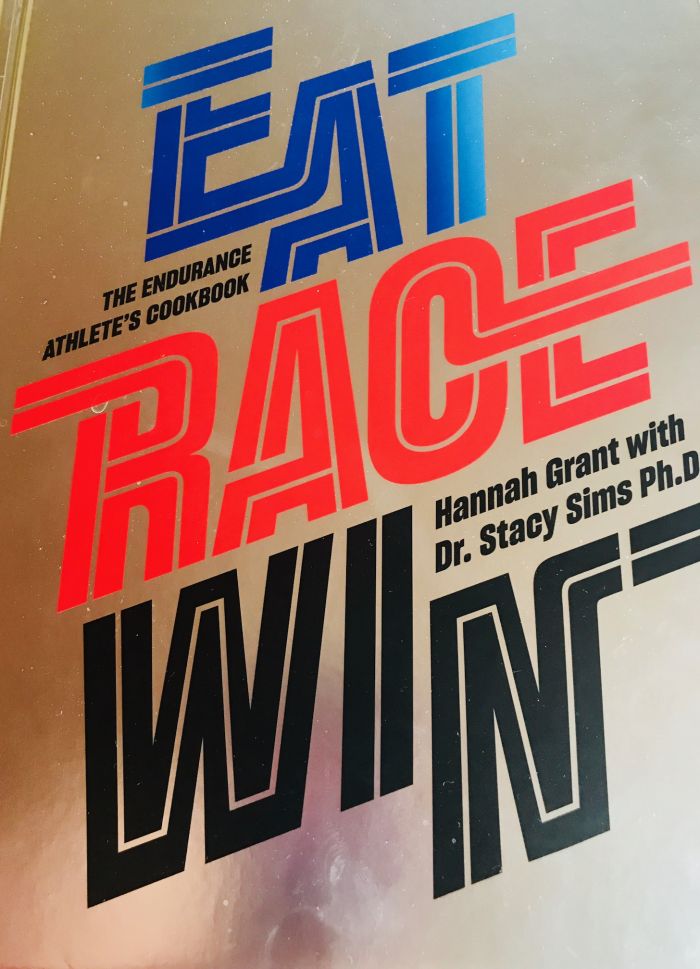 Hannah Grant
International travel is exciting when seeing new locales, meeting interesting people and experiencing new flavorful cuisine, however flying longer than five hours can take a toll on your mind and body when you arrive and return home. The more zones you cross, the more fatigue and jet lag might occur. Executive Chef Hannah Grant and Dr. Stacy Sims' new book Eat Race Win - The Endurance Athlete's Cookbook helps jet-setters conquer jet lag. These two experts explain in their book "Jet Lag means a temporary disruption of normal circadian rhythm caused by high-speed travel across several time zones typically in a jet aircraft, resulting in fatigue, disorientation, and disturbed sleep patterns."
Chef Grant is known as the "Queen of Performace Cooking" traveling around the world fueling some of the greatest Tour de France pro cyclists. Her experiences led to writing her first book The Grand Tour Cookbook in 2017. With its success, she wrote a new book with Dr. Sims, Eat Race Win named after an Amazon docuseries EAT. RACE. WIN., premiering on Friday, July 27, 2018.
Grant and Sims' recipes and techniques on how she provides these top-notch athletes with the ultimate jet lag cures. She features seasonal foods that will lessen the stress of flying. These cyclists and now you can have an edge over others who don't know about her culinary and sleeping regime secrets.
Here are 10 steps found in her new book to alleviate jet lag when flying east or flying west:
1. The week before traveling, load up on immune boosting foods. Recipes in the book include high-protein breakfast and lunch recipes, and a high-carbohydrate and low-protein dinner menu. Every other day lightly fast by eating salads, thin soups, smoothies, fruit, juice and vegetables.
2. Flying west seems to be easier to adjust the circadian rhythms due to the body's natural tendency for a longer day. Up to four days before your flight, delay bedtime to help reset the body clock. Go to bed on hour later and try to sleep thirty minutes to one hour later if possible.
3. When flying east, changes in the light-dark cycle that creates a change in nighttime melatonin production. Two or three days before your flight go to bed one hour earlier, and get up one hour earlier than normal. Shift your sleep time closer to your destinations time to help reduce jet lag.
4. Take an 80 mg aspirin a few days before you travel to prevent deep vein thrombosis.
5. Start drinking cold tart cherry juice four days before your trip. Sip a glass 30 minutes before bedtime. See if you can purchase tart cherry juice at the airport after you complete security. Drinking this on the plane during an overnight flight will help you sleep on the plane and you may wake up feeling better, especially if you land at your destination in the morning.
6. Drink caffeinated beverages only in the morning. Caffeine can change your biological rhythms.
7. Hydrate yourself every 2 to 3 hours. Airplanes usually have lower oxygen levels than normal atmosphere. It's also drier in an airplane. Both can dehydrate travelers and change the balance in your body. Chef Grant makes and gives her cyclists a simple hydration drink before flying. Her recipe is a glass of water with 1 tbsp. maple syrup, juice from half a lemon and a tiny pinch of salt. This will replenish and cool one down.
8. Keep your blood flowing. When you aren't sleeping, get out of your seat every 90 to 120 minutes and walk or do isometric exercises in your seat. Stretch your legs and arms, flex your feet and hands.
9. Consume high protein meals that are low in sugar and fat in the morning. This increases alertness and helps one think clearly. Eating high carbohydrate meals that are low-fat and low-sugar helps travelers sleep on the plane and at the destination.
10. When you land at daylight, keep your sunglasses off. The sunlight resets your body clock and helps with adjusting to the new time zone.
Amazon Prime members can view Grant's behind-the-scene race within a race sourcing and feeding Australia's pro-cycling team, Oriica-Scott. Viewers will take a culinary tour of France while watching all six episodes of this off-the-bike adventure. It's the biggest annual sporting event on the planet: The Tour de France starring Grant with Orica-Scott's Sports Director Matthew White and nine riders racing to victory.
Viewers will see how Grant and her team of sous chefs provide food rich in flavors for the ultimate performance - 22,000 grueling miles in 21 race days to the finish line. These dishes can be replicated for everybody in her new book. Customers who are not already Prime members can sign up for a free trial at www.amazon.com/howtostream
The book is available at https://www.amazon.com.