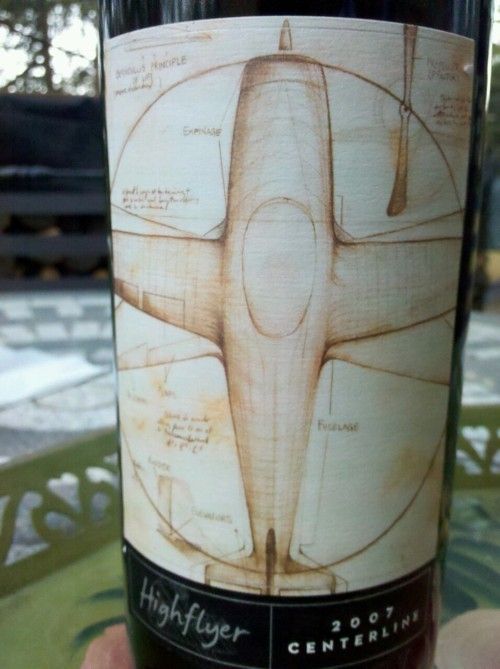 Steve Mirsky
Spring is a time for renewal…for casting off some wrinkly old habits and picking some fresh new approaches. I find this to be most true in the kitchen including the cocktails I mix and particularly choosing wines to savor. This spring I planted my first herb garden and eagerly await using fresh lemon thyme stems as grilling sticks for lamb kebobs, muddling just-picked mint into refreshing caipirinhas and soaking sun ripened tomatoes in a light balsamic with a smattering of my very own basil leaves. So to match my newly cultivated zeal for fresh new taste experiences, I'm on the hunt for flavorful elegant wines. Grabbing a bottle of Berringer or Mondavi off the most prominent rack just won't cut it. It seems like with each passing year, more small wineries are being "discovered" making it all the easier to indulge our palates with some adventurous blends perfect for enjoying on the patio or savoring with a more formal meal. Here are 2 that I'm adding to my watch list:
2007 Highflyer Centerline
First some background on this bottle's name. "Highflyer" is inspired by winemaker/owner Craig Becker's aviation pursuits. He hits the skies to personally visit small, family-owned vineyards throughout California's Santa Lucia Highlands, Santa Maria Valley, Sonoma, Santa Barbara and Napa Valley ensuring that each vineyard is adhering Highflyer's strict farming protocols…all in a day's work. "Centerline" comes from Leonardo da Vinci's illustration of "Vitruvian Man" prominently displayed on the bottle's label which in this case represents proportion…the key to a wine's successful flavor profile.
This 2007 vintage is a remarkable red blend of 45% Syrah, 19% Zinfandel, 15% Petit Sirah, 14% Tempranillo, 7% Grenache, and a dash of Bennett Valley's "Vivio Vineyard" Syrah yielding a distinct spicy backbone. A white pepper on the nose with an unmistakable rich ruby berry on the bouquet carries over onto the palate…extreme jam and pepperiness that lingers long in the mouth. closest approximation is a Cabernet…only sassy and avante garde…making it great with fiery dishes of any stripe…watch out BBQ!
Halter Ranch 2011 Cotes de Paso Blanc
Fermented in French Oak barrels, this particular wine is another wide-ranging blend of the following white grapes: 33% Grenache, 26% Rousanne, 20% Picpoul Blanc, 12% Marsanne, and 9% Viognier. A classic Southern Rhone Valley vintage, I experienced a garden of sweet flowers on the bouquet. Peppery fruit unravels across the palate to a smooth finish…depending of course on food pairings.
The 2 primary factors that I'm surmising really shape this wine's flavor profile are the use of sustainable farming practices and Halter Ranch's unique micro climate.
All 20 varieties of grapes raised on their own 900-acre ranch occupy the steepest, most south-facing limestone rich slopes reaching an elevation of 1,800 feet. Located on the west side of Highway 101, vines here also enjoy a markedly cooler climate due to their proximity to the Pacific Ocean and its cooling breezes. This ensures that grapes ripen slowly and evenly, developing ripe, concentrated fruit flavors while retaining healthy levels of acidity.
Sustainable techniques used at Halter Ranch include extremely limited water consumption as well as reliance on organic methods of fertilization, weed removal, pest control, and mildew protection.
Coverage made possible by participating in a complimentary tasting.

Steve Mirsky
2011 Halter Ranch