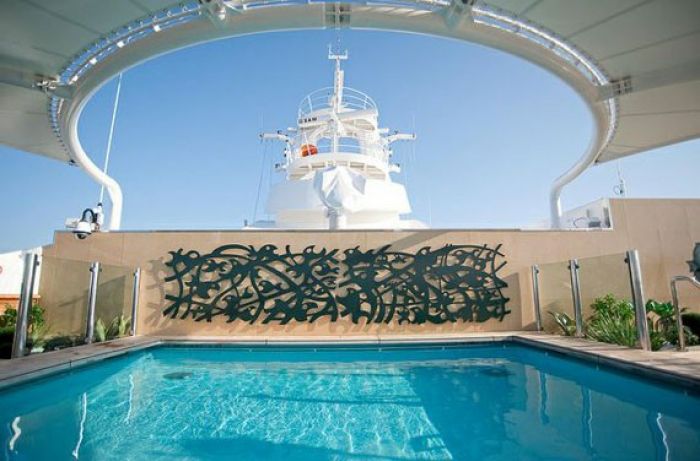 http://www.flickr.com/photos/m
Whether you are going on a long Caribbean cruise or taking a shorter cruise in your area, there are several things you should know before going. Included among these are booking in advance and properly planning how you're going to get there, but there are also other important pieces of information that first time cruisers may overlook. If it's your first time going on a cruise, consider the following tips to help you experience a more worry-free vacation.
Research the Cruise Line First
When planning a cruise, there is a lot of research that you need to do before you leave. Aside from deciding when to go, how much to spend, and where you will take your cruise, you should do plenty of research on the cruise line before you book a cabin. You can't always trust exactly what their website says, so it's important to look up reviews from other people as well to get a good idea of the quality of service, the types of conditions, and other factors. In addition, you should also have a good idea of the cruise line's rules and regulations before you depart.
Along with researching the cruise line, there are other things you should know, including the basics about the particular cruise you are going on. If you're headed out of the country, you may need to bring your passport, acquire necessary vaccines, and provide a brief medical history, along with other possible documents.
All-Inclusive Does Not Mean Free
If you are booking an all-inclusive package, you should know that this does not always mean that everything is free. The cost of extras such as alcohol, souvenirs, spa services, and internet access often come at an additional cost. Be sure to bring enough money with you to cover these costs, and don't be afraid to bring extra just in case you need it. Before departing, be sure to review what your package includes and consider the cost of additional activities or merchandise if you desire them.
Packing Smart is Crucial
When going on vacation, people often worry if they're packing the proper items. However, when going on a cruise, it is important to consider where you are packing these items. For example, your passport, reservation receipts, and other documents or important items should be put in your carry-on bag, as your main luggage may not make it to your cabin immediately after you check in.
Additionally, you should review the guidelines set by the cruise line to make sure that you are not packing anything that is prohibited. For example, you may not be allowed to bring along food, alcohol, or other similar items, and some cruises may have a dress code that you must follow. Be sure that you are only packing clothing that meets this dress code. Keeping these things in mind can save you a lot of stress and aid in a spectacular vacation.