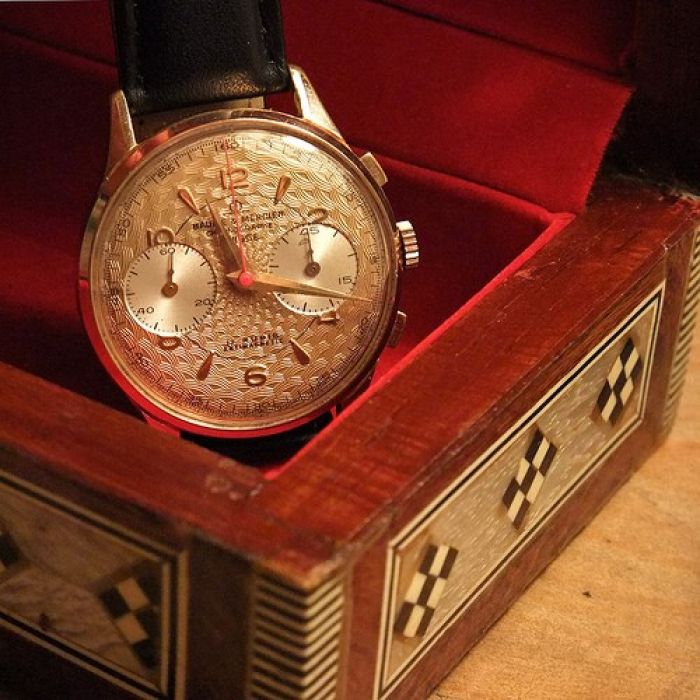 Slices of Light
People have always recognized watches as a symbol of one's style, taste and prestige. Women often enjoy watches with beautiful colors or modern chic, while gentlemen tend to prefer styles that convey their success and standing. A timepiece is a classic luxury item that is still a central accouterment in modern day fashion.
Watches of all shapes, sizes and styles can be found in today's market. Not to be lost in the piles of knock-off Rolexes and bargain wrist accents, 2013 has brought with it a plethora of beautiful new watches. From the broker on Wallstreet to the individual working as a nationwide mobile notary, here are 5 new watches to help you convey your affinity for luxury and style.
Baume & Mercier "Clifton Complete Calendar Moon Phase"
This watch by Baume & Mercier was featured on Forbes' list of the top luxury watches for 2013. Fitted with an alligator strap and a metallic blue dial, this piece has the look and feel of elegance.
The Arabic numeral hour markers are made from polished steel and the minute track is painted in white, allowing them to jump off of the watch's beautiful blue face. The bezel and hands are also polished steel, providing excellent contrast to the dark strap and face.
The element that makes this watch stand out is the calendar presentation that reflects the moon's phases. Located below the watch hands, a sub-dial provides a depiction of the moon as it completes its various phases.
Tissot Navigator
Men's Health recognized the "Navigator" among its compilation of the best new watches for the calendar year. With its 50's style and intricate façade, Tissot's latest creation may be one of the most unique luxury watches currently on the market.
Its most impressive feature stems from the watch's ability to keep time, as it can simultaneously display the current time in 24 different time zones. For the global businessman or collector, this piece is both practical and extravagant.
Zenith Captain Central Second
Another piece that made Men's Health's prestigious list is an extremely stylish watch from Zenith. Relvealed at Baselworld, the "Captain Central Second" is considered by many to be one of the most attractive and fashionable watches introduced this year.
It presents itself with a color that Men's Health described to be "rose gold" and a sleek, numberless dial. A dark brown strap completes its look of simplicity and class as it complements the stimulating face and bezel.
Tudor Heritage Chronograph Blue
Gear Patrol had its own say regarding the best watches to come out of 2013's edition of Baselworld. Among this compilation was a new take on a watch made by Tudor. Previously available in black or gray, this chronograph appears in a compelling blue and white color scheme with contrasting orange accents.
A stainless steel bezel encloses the blue and white face while the strap is also available in stainless steel or in a vibrant nylon equivalent. With its loud colors and modern style, this piece is perfect for luxurious leisure and casual purposes.