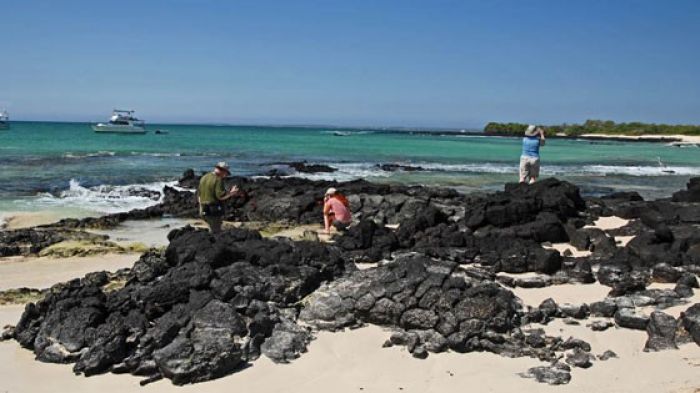 I have just arrived from my trip to Galapagos and I can say it was Amazing. But when I started researching some information about itineraries and yachts it was a bit stressing.
Over the internet there is so much information but its not useful. The top sites you find on Google are the ones that are created to rank high but to give poor information of what you are looking for. So please, take some time to review as much as you can before going to a destination like Galapagos.
If you really want to have a good time in Galapagos you should consider going in a small luxury yacht, by small I mean 14-18 passengers. If you go on a Cruise with 80+ passengers your services won't be customized, and you will have to deal with many strangers, thats not the idea of spending a good time in a beautiful destination.
There are yachts and catamarans that you can pick, in my case I went on a charter on the Queen of Galapagos. ( you can see the full list of available boats in Galapagos Cruises ). The difference between a yacht and a catamaran is that the catamaran is more stable on big waves, so you won't feel seasickness easily.
I picked the Queen of Galapagos because of their itinerary, I absolutely wanted to visit Genovesa Island, so I chose the itinerary (8 days 7 nights B) which also included Santiago Island, Bartholomew Island and many more places I wanted to visit.
The prices vary depending of the boat, but remember, the highest price won't always be for the best boat/service, so look around in forums about reviews ( lonelyplanet.com ).
One last tip I can give you is to ask your operator about the services/stuff that is included with the price you paid, I didn't have any problem at all, but a friend had to pay around $300USD for stuff that was not included in the fee, so, to avoid these things you ask for specific details on prices, its because in 3rd world countries they always want to earn some "extra" cash for things not previously specified.
I hope you guys enjoy this destination like I did, if you have any question about what operator to use, ALWAYS pick the one who answers faster.
Bon Voyage