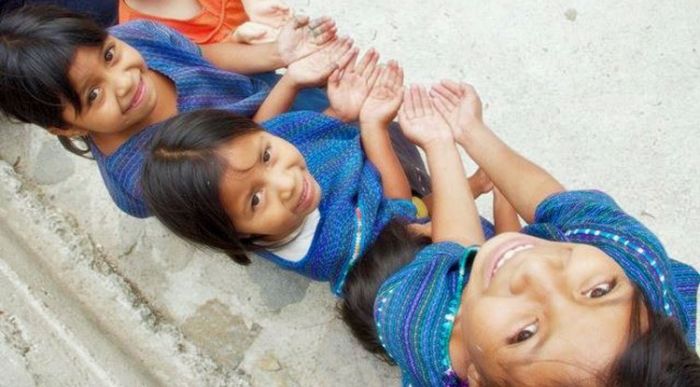 Photo Courtesy of B FROG
Shopping is always a favorite. Wouldn't it be great to be able to shop and do something socially responsible at the same time? Well, now you can. Check out these exclusive brands that will make shopping fun as well as socially responsible.
B Frog
B FROG features contemporary unisex pique tops and scarves. In an effort to support more than one social cause, B FROG's missive is to provide children all over the world with basic needs – starting with one country at a time. With their alliance with 
Save the Children
 foundation, founders Christian and Steven Cremer created the brand to provide consumers with the opportunity to donate their dollars to charities offering children with basic needs from clothing and food to clean water. Composed of 100% cotton and signature handmade Mayan textile, B FROG shirts feature the traditional composition of a pique shirt with a 4-button handmade Mayan placket displaying an artful design, classic fit and a small-embroidered frog logo left of the chest. At the affordable price of $54 for women's shirts and $59 for men's shirts, consumers can chose from an array of shades from classic hues including white and brown to punchy hues including coral and turquoise.  Sizes are available in small, medium, large and extra-large.
Chewylou Designs
Chewy Lou is a company that practices the spirit of Thanksgiving 365 days a year.  To celebrate life, nothing beats the Grateful shirt, with partial proceeds benefiting the Lupus Foundation.
ChewyLou founder Alyssa Dinowitz designed her collection of T-shirts after her mother was diagnosed with breast cancer. After spending countless hours with her Mom during chemotherapy sessions, Alyssa decided she needed to help others battling this horrible disease. The shirts are comfortable and lightweight, but their mission is simple:  ChewyLou Designs inspire goodness through positive thought and promote physical and spiritual strength.  The shirts that feature inspiring words like Karma, Believe, Joy and Gratitude are printed by adults with special needs.  A percentage of proceeds go to a wide variety of charities including Komen for the Cure, American Heart Association, Lupus Foundation of America and Faces of Hope Fund. www.chewyloudesigns.com
Sseko Designs
Have you seen the collections by Sseko Designs, a company taking a 360-degree approach to women's issue in Uganda by utilizing beautiful design, eco-friendly products and a humanitarian cause?
After quickly selling through their first line of clutches last year, their second season, the White Arrow Clutch Collection, is looking just a promising. These clutches are created to inspire women to choose their own path in life, rather than it being chosen for them. The collection is available today in Caramel and Espresso leather in three unique styles: White Arrow, Saddle and Fringe. Handmade in Africa with rich tones of genuine leather and sturdy canvas, they're the perfect companions for your fall adventures.
Sseko Designs uses fashion to provide employment and scholarship opportunities to women pursuing their dreams and overcoming poverty. In exchange for a 9-month working program, Sseko provides women in Uganda with a full college education.  Sseko Designs began as a line of sandals, which consists of one simple and quality leather sandal base, but offers a wide range of interchangeable straps, including unique prints, chiffon materials and sultry metallic's, that can be tied hundreds of ways.  Sseko Designs now offers a sandal line, wedding line, clutches and sandal accessories. ssekodesigns.com
Raven + Lily
Raven + Lily is a socially and environmentally responsible accessories company that uses 100% of their profits from sales to achieve their social cause, which is empowering women through design.  This means employing marginalized women with fair trade, sustainable income, launching new partnerships, and funding healthcare and educational needs in their partnership communities. By partnering with communities in need throughout India, Africa and Cambodia, Raven + Lily has been able to build a sustainable economic opportunity for women that are victims of marginalization, trafficking and HIV. Through these opportunities, women are empowered to change their lives and obtain food, shelter, education, healthcare and more opportunities for themselves, their families and their communities. Through purchases, consumers are empowered to come alongside Raven + Lily and make a difference in people's lives while also shopping high quality, trend-forward accessories. You can see photos of some of the Raven + Lily artisans and read their stories at RavenandLily.com.