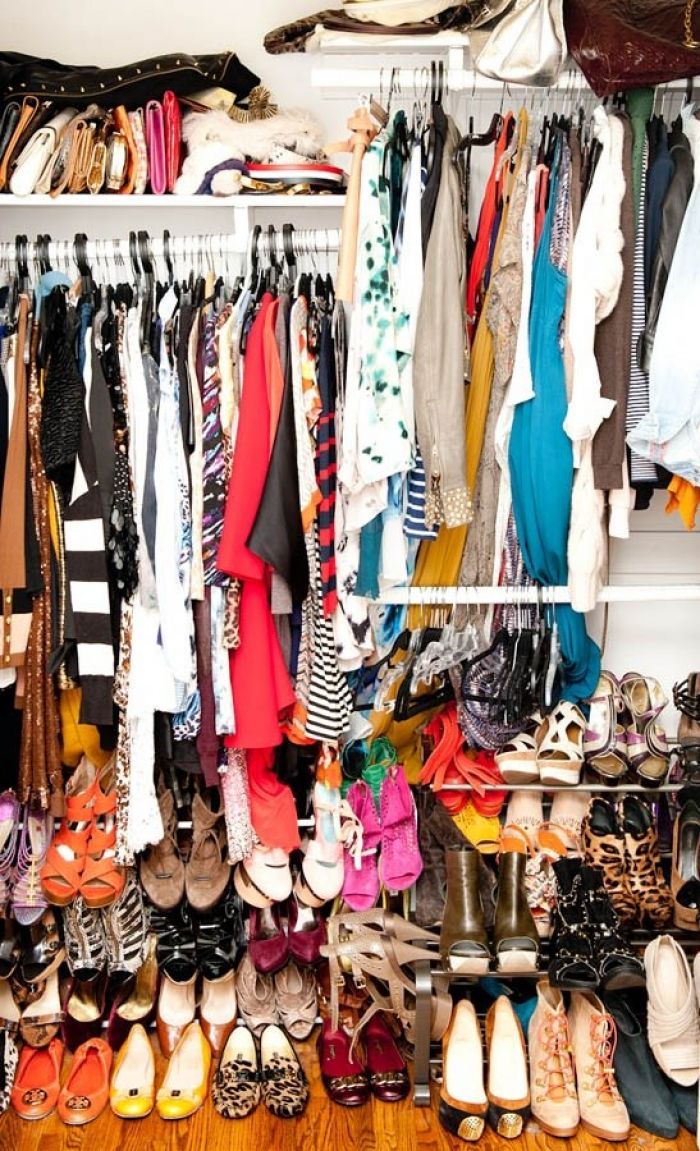 http://media-cache-ec0.pinimg.
Time is of the essence, isn't it? We all want to look good but we also have daily classes to attend and work to go to at ungodly hours. The morning rush is so bad that it effectively boils down to two equally unappealing choices for us – either compromise on your sleep or end up looking like plain Jane at work (not that there's anything wrong with the latter, just that most of us would like a little bit of zing in our looks).

Thankfully, lazy people like me have found a way around this predicament. Seriously, leave it to a lazy person to find an excellent short cut! In this post I present tried and tested ways in which you can make your morning dressing up routine more effective and less time-consuming. It has worked for me and I'm sure it will work for you too. So here goes!

Create a big pile of go-to clothes

We all have our "go-to" clothes, hairstyles, and accessories. We are all aware of which colors look the best on us. We all know our best profile, and the cuts that we find the most comfortable.

But for some reason we do not make the most of that. If you know that a black A-line dress will always sort you out, that is your style. Dresses in the form of tunics paired with leggings flatter almost every body type. You should have more of similar styles in colors that flatter you. It really is as simple as that.

There's always a certain cut of jeans, a type of skirt, certain kind of tops, and shirts that look better on us than others. So use this knowledge to your advantage and create a huge reservoir of these clothes. They will come in handy when you don't know what to wear. Nothing will save you time more than clothes that you already know flatter your shape, are work-appropriate, and easy to wear.

It may not be a new look everyday but at least it will be stylish, comfortable, and make you look good. So go ahead and get started on this mission. You can thank me later!

Invest in a wide range of hair accessories

Hair can make or break a look and it isn't reasonable to expect most of us to get up even earlier in the morning, shower, blow dry our hair (which takes at least 10 minutes, more if you have thick hair), and then straighten it or curl it depending on our preference, which is another 15 minutes or so if you have mid-length to long hair.

That would entail devoting in the region of 45 minutes each working morning to just your hair!

Wow. Here we have trouble dozing off in the night and are expected to get up early and do all kinds of shenanigans in order to end up looking good.

Something about it doesn't seem right.

Here's why. Not only is it too much work, it is also a mental idea to wash, blow dry, and straighten/curl your hair every day of the working week. Your poor hair, not sure it will last long if you subject it to that kind of torture so religiously.

What to do then?

Simple, buy a wide range of eye-catching hair accessories. Watch a few videos online on how to create chic styles out of messy unwashed hair. Keep practicing on the weekends till you have got it inside out and can pull off that look in under five minutes.

There are all kinds of braid, chignons, and what not you can make out of your hair, so use that vast amount of knowledge to your advantage and get over silky smooth straight hair rut already, both for the sake of your hair and your mental peace!

Keep your other accessories chic

When all you have on is a plain white shirt with a gray skirt, how do you live it up?

Well, for one, if both these items fit you like a dream you'll be turning heads anyway. If they are rather bland, spice them up with chic accessories. Gold is pretty big this season. Get a few bracelets, necklaces, rings, chandelier earrings, etc.

What's not to love? :)

Organize your wardrobe on a priority basis

Create in your wardrobe a section that is meant only for priority clothing.

What do we mean by 'priority clothing'? Simply that clothing which is on the cards for the next few days. While we are at it, also include in this space the accessories and shoes you have in mind for the next day. Hang complete outfits on the hangers. (Check out a website like onlyhangers.com for fun hanger ideas.) Zealously guard this space from anything irrelevant, and update its contents on a weekly basis. That way more and more things in your wardrobe will have a chance of coming to fore and you will be able to make the most of what you own.

Develop helpful routines

Little things that you can do the night previous to save yourself time the next morning, such as scrubbing your face before going to bed (instead of leaving it for the morning), getting your phone battery charged, making sure your earphones, glasses, and other important things are in your bag.

Decide on what you are going to wear the next day, the accessories and shoes to go with your clothes, and also how you are going to style your hair. These little things can make all the difference.