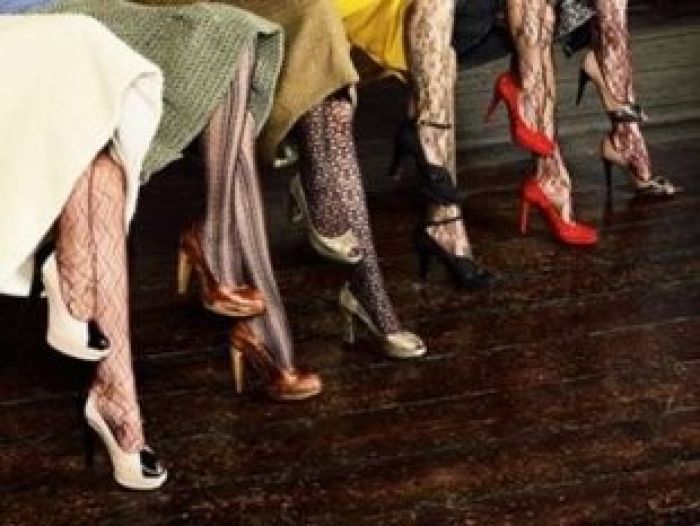 fashion photo
September issues are out, Fall is around the corner and your closet is over-flowing with last season's looks. Nothing is wrong with ensuring you have an ample supply of handbags and shoes, but wondering what is a necessity in the show department for the upcoming months? Check out this Top 5 list where we've narrowed down the selections to the must-have essentials for your wardrobe.
1. Slippers: Toss the ballet slippers and trade them in for the male-inspired shoe that comes in all designs and have a small heel to make it perfect for any day at work or happy hour with the girls. This is definitely a bold, confident piece that you can flaunt as the accent of your outfit.
2. Cap-Toe Pumps: Sick of bland pumps? Make your shoes your ultimate accessory with a cap-toe pump that dazzle with a metallic tip. The punch of flare brings any work outfit to life and says, "I'm here and in charge."
3. Wedge Sneakers: Not sandals, sneakers. The athletic-inspired shoe sold off the shelves in the spring and is sure to be just as popular this Fall. The feminine take on the traditional sneaker ads inches to your height and definition to those legs. Walk out in high-style.
4. Color-block Heels: These heels are the latest thing this season, with transitioning colors from pump to sole. Bold colors give personality to your ensemble and turn heads with every step.
5. Chelsea Boots: Trade your zip-up thigh-high stilettos for these mod-inspired slip on boots. They come in heels or flats and pair perfectly with everything from leggings to skirts for a trendy style with ease.