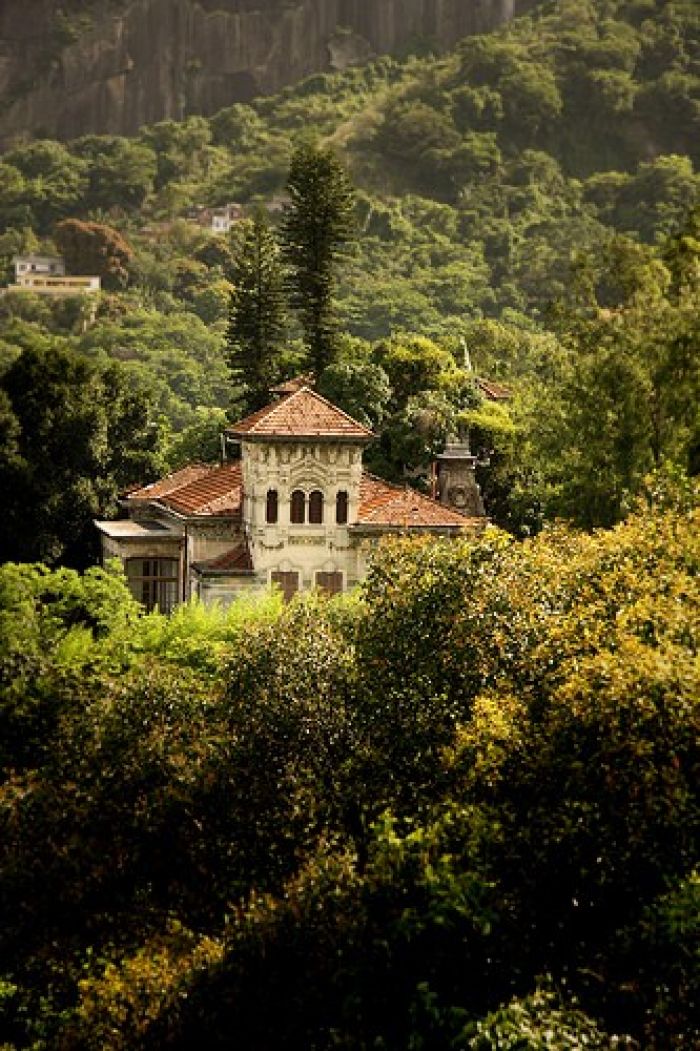 via Flickr
In the last few centuries, mansions and other large estate homes were the epitome of waste. They need a large amount of energy to run, from electricity and water to hired help. Now large homes are becoming more ecologically friendly. There are many of these homes, but these five are the most beautiful yet sustainable.
Mallorca Villa
A villa in Mallorca, Spain cost $7.7 million dollars to build. That does not mean the owners' energy rates cost anywhere near that amount. The entire home is powered by solar plates. The house has 6,450 square feet. There are five bedrooms, five full bathrooms, and one half bath along with a tiered patio and infinity pool. There is also a guest house, a spacious living room, open kitchen, easy access to terraces, gardens, an in home fitness center, and four car garage.
Julia Louis-Dreyfus' Bungalow
Julia Louis-Dreyfus' bungalow in Santa Barbara, California is completely outfitted with the latest green technology. The entire house has a retractable roof that allows airflow. It is like opening windows, but in such a way that the entire house is cooled perfectly. This is a great addition in the mild California climate. Solar heating is used when the weather turns cold. The heating system can heat the entire house and pass the excess energy onto a grid. The house has been renovated since Dreyfus bought it, and she even used salvaged wood so no other trees would be killed.
Ed Begley, Jr.'s SoCal Home
Ed Begley, Jr. is known as an avid and outspoken environmentalist. His home reflects his eco-friendly sentiments. Located in Southern California, Ed Begley, Jr.'s home shows a committment to sustainable energy and resources. The fence that surrounds the property is constructed out of recycled milk jugs. He has a neat patio feature - an outdoor oven - powered entirely by the sun. He also has a multitude of rain barrels spaced intermittently throughout his property.
Ed Begley, Jr. even has his own personal wind turbine that generates electricity to power the home. All of this green consciousness shows in his electric bill, which is only $300 a year. This is great inspiration for others to invest in alternative energy sources to save money on utilities.
Orlando Bloom's London Home
Orlando Bloom was only mildly environmentally conscious, until he worked with costar Johnny Depp on the set of Pirates of the Caribbean. When he decided to build a home in London, he insisted on the greenest technology available at the time. Solar panels for the entire home were added during construction. Bloom also uses energy-efficient lightbulbs in his lighting system to reduce his reliance on the grid for power.
In interviews, Bloom has admitted that he spent twice as much on his home's construction as he originally budgeted, which is probably why he did the other two Pirates of the Caribbean movies. However, the benefits speak for themselves. His home is entirely green and his utility bills are minimal. The amount Bloom pays to run his house is much less than the average American pays for their utilities, so there is not much argument against installing green technology in a home.
Julia Roberts' Mansion
Julia Roberts' mansion in Malibu is a mere 6,000 square feet. It features a tennis court, an indoor pool, and many other luxurious features that only a movie star like Julia Roberts can afford. However, Roberts and her family began to realize how much energy their home was wastefully using. This caused Roberts to renovate her mansion with the best green technology on the market.
The mansion was renovated with sustainable materials. Solar panels were added to the three roofs of the home. The entire renovation cost about $20 million. Like Bloom and Begley, Jr., Roberts sees very small utility bills and knows that her home makes a great impact on the environment. Instead of using fossil fuels to power her home, she uses sustainable resources that are very eco-friendly.
These homes are beautiful and luxurious, a point many average people will not get to reach. However, their decisions to make their homes green are an inspiration. These homeowners have started the trend of home green technology in hopes that more people would follow.
via Flickr
via Flickr
via Flickr