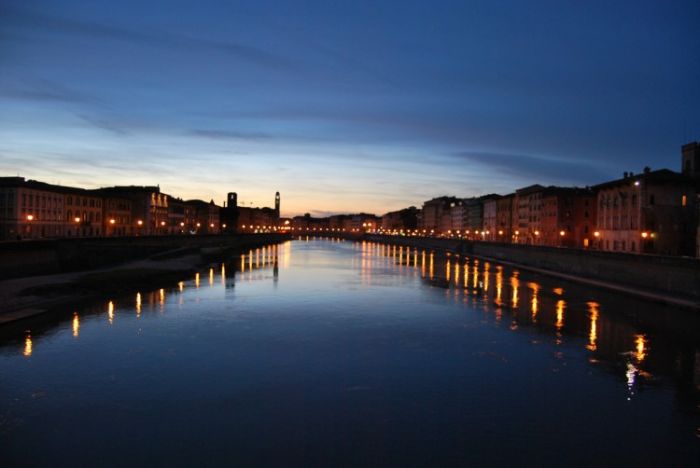 River Arno ? Benno, Flickr
Think of Italy, and one of the first images likely to spring to mind is the bizarre spectacle of the world-famous Leaning Tower of Pisa. Poised indecisively between standing proudly and toppling over, this unique attraction draws in countless numbers of tourists each year, who marvel at its odd yet elegant form and pose for the must-have photograph which amusingly makes them appear to be holding up the Tower. But there's so much more to this fascinating city than the Leaning Tower, which too often overshadows the other wonders that the city has to offer and eclipses a multitude of interesting historical facts. For a glimpse into Pisa's cultural heritage, check out these five noteworthy snippets for starters…
 1.      The River Arno runs through it
The river which flows through Pisa is the Arno, which also flows through the picturesque city of Florence – another essential stop on all tours of Italy.  The Arno is Italy's second most important river after the Tiber, which runs through the capital, Rome.  This romantic river has been made famous by such works as E.M. Forster's A Room with a View and the art of Turner, which is perhaps why it is more well-known in conjunction with Florence.
1.      Academic brilliance – the University of Pisa
Pisa is home to Europe's oldest academic botanical garden, the Orto Botanico di Pisa, founded in 1544.  The University of Pisa was officially founded in 1343, but the association with academia goes back even further than that, with law lectures having been held there as far back as the 11th century. The opera singer Andrea Bocelli is among its noted alumni.
1.      Pisa's most famous resident – Galileo Galilei
One of the most famous people ever to have called Pisa his hometown was Galileo Galilei, the prominent early scientist, whose achievements in the fields of physics, astronomy, mathematics, and philosophy have earned him the nickname of "The Father of Modern Science". His public support for heliocentrism – the view that the Sun and not the Earth is at thecentre of the Solar System – lead to his being branded a heretic and spending the rest of his life under house arrest. You can still see his birthplace in Pisa today.
2.      A notable naval history
Pisa was once a distinguished naval town, to the point that ancient authors attributed the invention of the rostrum (a type of ship's bow used to attack other ships during naval battles) to the Pisans.  Its status as a naval stronghold continued for many centuries, only falling into decline in the 13th century, when the port was destroyed by the Genoese fleet and the changing course of the river Arno meant that ships could no longer navigate upstream. There is a museum dedicated to Pisa's ancient ships just outside the city walls.
1.      Sacred Soil – the Camposanto Monumentale
At the northern edge of Pisa's famous Piazza del Duomo you'll find the Camposanto Monumentale, the name of which translates literally as "Holy Field".  It gets this name from the legend that its soil came from a shipload brought back during the Fourth Crusade from Cavalry (Golgotha).  Its huge 13th century cloisters are definitely worth seeing on your tour of Italy.
Image credits:
Leaning Tower – pricklysarah, Flickr
River Arno – Benno, Flickr
University of Pisa – Tuffley, Flickr
Camposanto Monumentale – Hellebardius, Flickr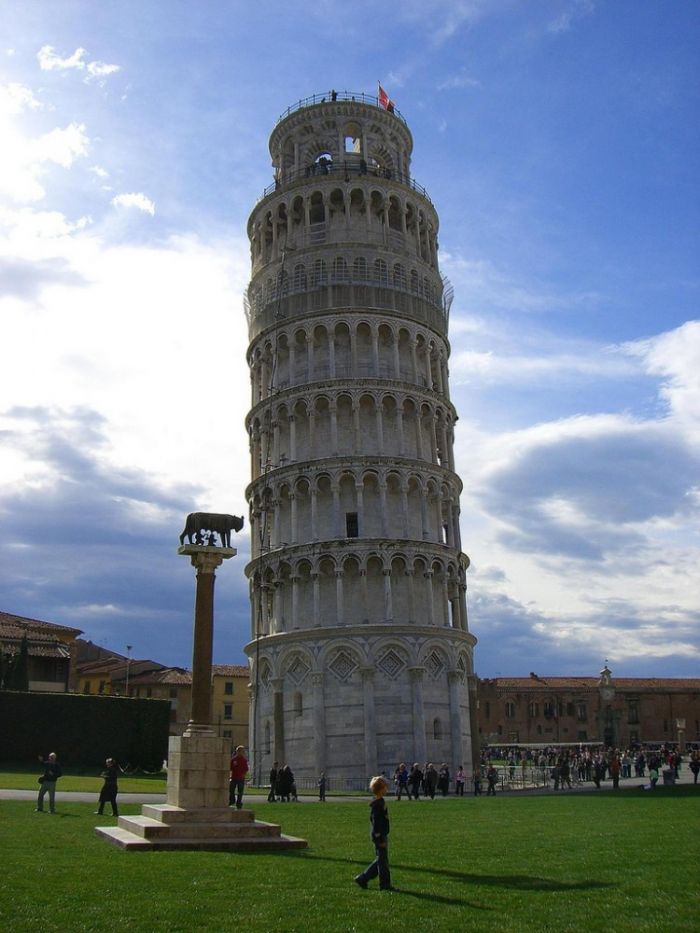 Leaning Tower ? pricklysarah,
The Leaning Tower
University of Pisa ? Tuffley,
The University of Pisa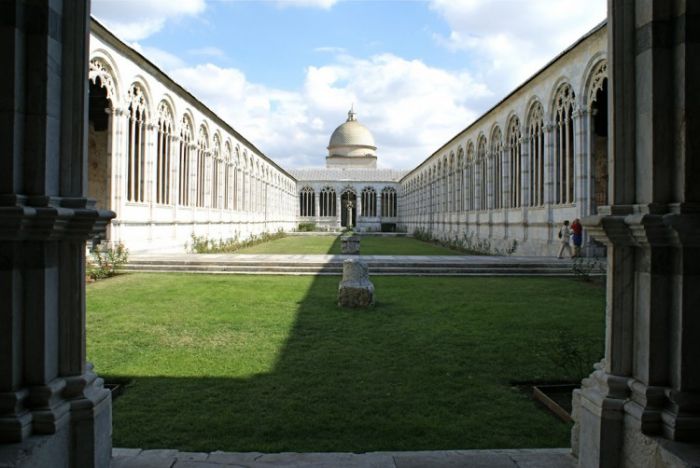 Camposanto Monumentale ? Helle
Camposanto Monumentale