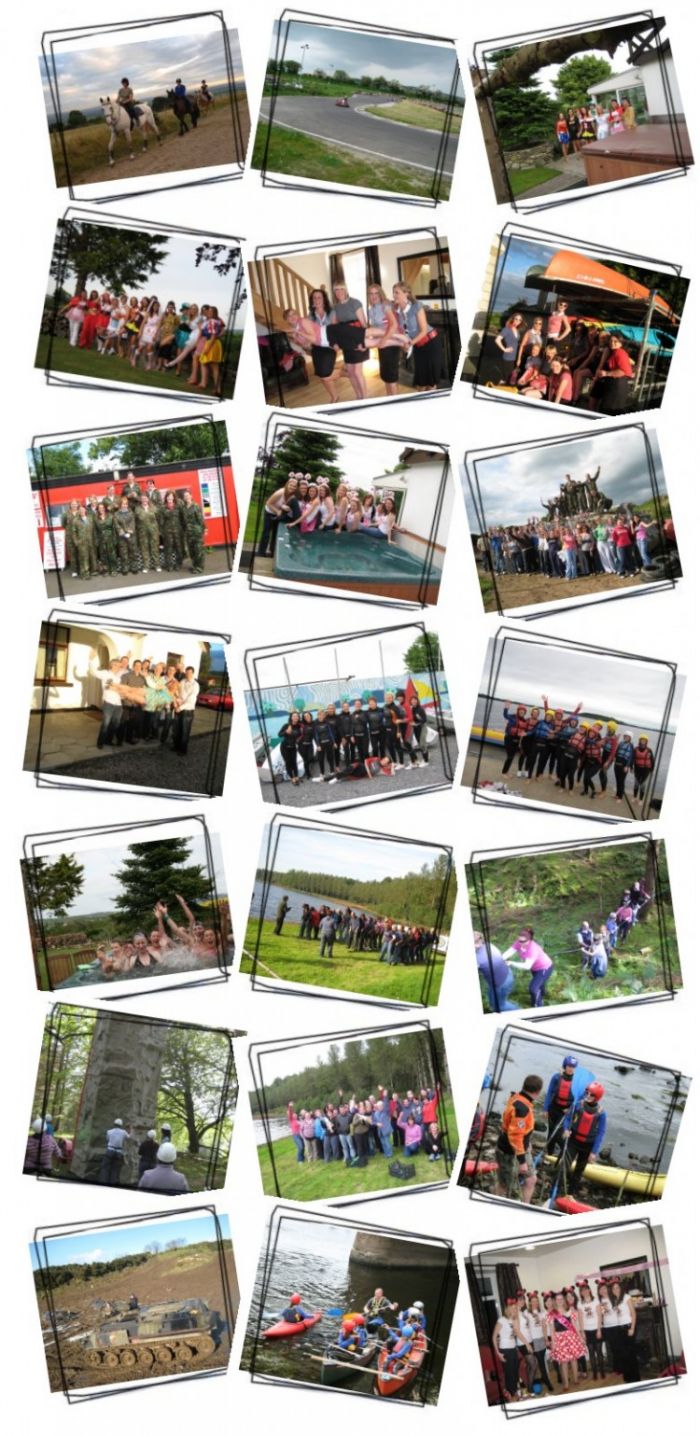 adventure tours ni
If you have the wonderful job of arranging a fabulous hen night for a friend or close family member, you are in luck. Never before has there been so much choice when it comes to planning one of the bride's last nights of 'freedom'. From pamper parties to afternoon tea followed by dinner and a nightclub, it has never been so easy to arrange a night to remember forever.
1. Tea Is Served
What could be finer than spending a long afternoon with the girls enjoying a relaxing afternoon tea in a luxurious setting? Deep-filled sandwiches, delicious scones with jam and clotted cream and a selection of the best cakes are the order of the day here and it's a great idea for the hen who perhaps wants a refined hen weekend or evening. There are many hotels offering afternoon tea and these experiences can often be upgraded to include a glass of champagne for each person if you wish.
2. Shaken And Not Stirred
How about a cocktail making session for the bride and her best girls? Learn how to shake up some of the classics of the cocktail world such as Sex On The Beach to a Long Island Ice Tea. This is a great experience as not only do you get to make your own cocktails - you get to drink them too! Why not book a cocktail making experience in the afternoon followed by dinner and a nightclub in the evening?
3. Pole Dancing Lessons
If you are looking for a fun day out that will bring on lots of laughs and leave plenty of happy memories, pole dancing lessons are a relatively new idea on the hen scene. Polercise, for example, is perfect for improving fitness, flexibility and strength although that's far too serious for a hen experience! You'll be far too busy attempting some fun moves and routines to worry about your fitness, but you might find that you like this activity enough to carry on some lessons once the hen weekend is over. Don't forget your camera for this one as there are going to be some fantastic photo opportunities!
4. Hens On Sledges!
No, it's not a new game for your iPhone! If you are really looking for something different, how about husky dog trekking? This is a relatively new hen experience, but one that you will never forget. What could be more exhilarating than commanding your very own pack of huskies as they race along? While you might not be promised snow, you can be sure of thrills, spills and lots of adventure along the way.
5. Dinner And A Nightclub
Of course, a weekend may not always be suitable for everybody due to work commitments or budget restrictions. That doesn't mean you can't give the bride the time of her life. In fact, there are many hen night options that offer a delicious 3-course meal, wine on the table and a fabulous night out once you are ready to get your dancing shoes on. The question is, who will be the last one standing?
Marcus Craig, owner of Adventure Tours NI, a leading adventure activities company in Northern Ireland, says "We are seeing the traditional hen night change right before our eyes. Our customers want more two day experiences where they can get involved in a range of activities during the day and night whilst also having access to good quality accommodation. We have catered for that demand by making more activities available such as pampering days and pole dancing lessons. These are a big hit with our customers and we look forward to introducing more."