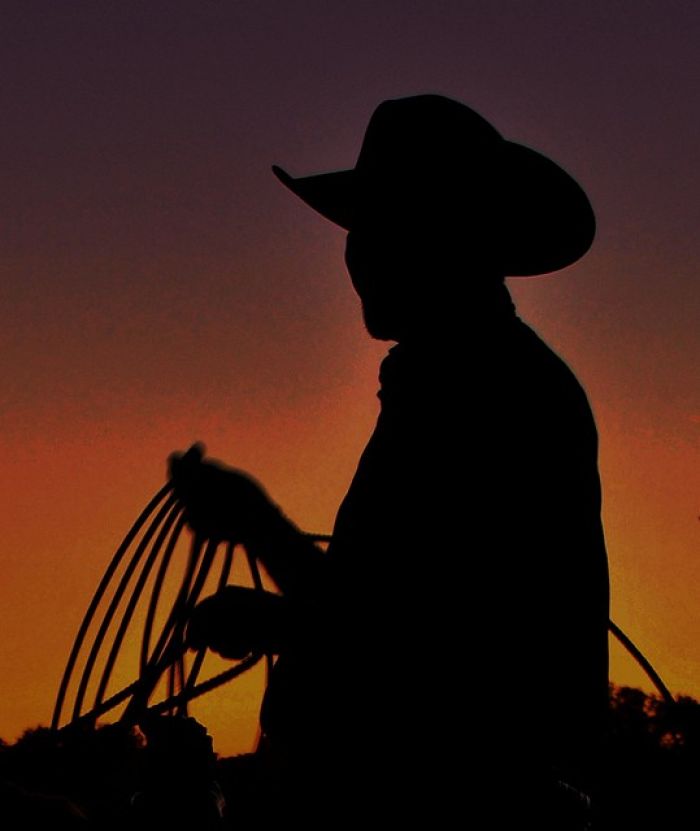 Image via Flickr by Ashley Cam
Western movies traditionally feature a predictable shoot 'em up plot line that has more masculine appeal than feminine allure. Though the testosterone-fueled plots don't have much chick flick appeal, these unforgettable characters can make any woman want to run West.
Marshal Jed Cooper – Hang Em High
Clint Eastwood is an onscreen hunk that no best Western list could go without. In Hang Em High, his character Marshal Jed Cooper, has the unique opportunity to simultaneously pursue revenge and lawful justice when he's made marshal and given leave to seek a lynch mob that tried to hang him. Combine this endearing touch of morality with Cooper's romance with Rachel Warren, and you have a character worth moving West for.
Tom Destry Jr. – Destry Rides Again
Though he's far from the stereotypical rough cowboy, Tom Destry Jr. is lovable nonetheless. Played by James Stewart, this character brings a smoother and cleaner cut look to the typical Westerner. This film has lots of elements to draw in female viewers. The plot is a comedic parody of the traditional Western and features three musical numbers, making the West look much more appealing than most films set in the wild frontier.
Link Jones – Man of the West
Link Jones, played by the suave Gary Cooper, is a Western hunk any woman can swoon for. Man of the West follows the story of this reformed outlaw stranded in the West after a train robbery. He reluctantly rejoins his old outlaws to get back home. Along the journey he protects a dance hall girl who was stranded with him. His impeccable sense of honor and need to shield her from harm will make any woman wish for the role.
Wyatt Earp – My Darling Clementine
The upstanding character of Wyatt Earp is easy to fall for as he seeks revenge for his brother's death. Add the appeal of Henry Fonda in this leading role and you have a story that makes the Wild West look downright bearable. This movie is a classic among old Westerns and tells the tale of the O.K. Corral shoot-out.
Errol Flynn – Dodge City
Errol Flynn is a character so lovable he wins the leading lady's heart despite the fact that he shot her brother and she begins the movie despising him. This cattle agent turned sheriff takes on the job of restoring order and justice to lawless Dodge City. Played by Wade Hatton, Errol Flynn is one of those good guys that's worth embracing the West for.
Jefferson Cody – Comanche Station
Randolph Scott plays the part of Jefferson Cody in this Western. Scott rescues a captive woman from the Comanches and embarks on a quest to get her home to her husband. Though he later finds there's a $5,000 reward for her return, he takes her back and rides off without a dime of the money. His rugged good looks and impeccable honor make him a character that's easy to love.
These appealing characters give the Western genre a new appeal for female viewers and may just have them reaching for their western saddles and cowgirl boots to brave the frontier.