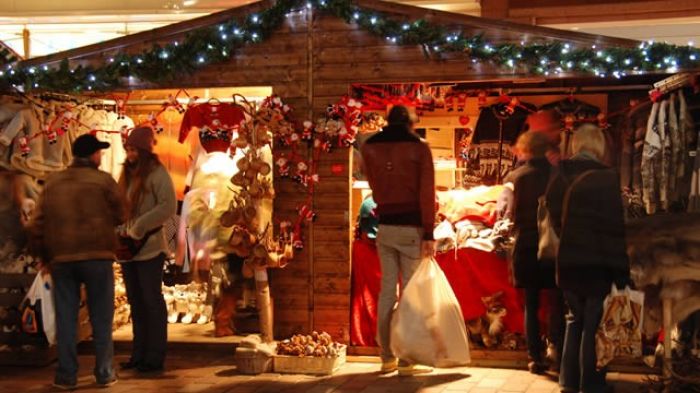 You may think winter is not the right time to explore London city as it is always cold and gets dark early. But, there are few exciting things in London that you cannot miss during winters. There are few sights to visit despite winter, and sometimes because of winter. The city's winter season also offers a feast of activities and is perfect for some ice skating and hot chocolate. You can always indulge in unbelievable festive fun. And, if the weather turns bad, then you have some great indoor attractions to explore in London.
Have a peep into the things you can do in London during its cold winter season:
Get Your Skates On
Winter is probably the only time when you can enjoy outdoor skating in London. Get your skates on and head to Alexandra Palace's ice rink. This is an ideal way to get some exercise and tire out your legs. To add more drama, try open-air ice-skating at the spectacular Tower of London. Located in the moat, this ice rink provides stunning views of the fortress during winter skating.
Iconic River
UK's biggest river, Thames is hard to avoid in winters. The city of London is built on this river and it is the ideal destination to be with your loved ones. But, what all things you can do on the River Thames? You will find few floating restaurants and some exciting nightclubs for attending late night parties in the city.
Film Premieres
Leicester Square in London Theatreland plays host to a lot of cinema premieres with Hollywood stars themselves in attendance to promote their latest flicks. You can queue up in Leicester Square to have a look at your favourite movie star. In addition, you can visit the IMAX Cinema in South Kensington to view a movie in 3D.
Yummy Hot Chocolate
Winter is the time to have a serious dose of cocoa in London. Many interesting chocolate shops in the city serve steaming mugs of delectable hot chocolate. Just warm up and boost your energy levels by heading to famous hot chocolate shops in Notting Hill, Soho, and Kensington. Some shops run children's hour to train young chocoholics to make their own chocolate delights.
Christmas Fairs and Markets
December is Christmas time, and several markets and fairs spring up in the London city in the runner-up to Christmas. Go out with your friends or family and do some spot shopping. Try out some warm mulled wine or just have fun on thrilling rides. London becomes magical at the time of Christmas. Watch out the huge Christmas tree at Trafalgar Square, or take your children to see Santa at his grottos. Many London theatres line up traditional pantomime shows during the festive season too.
Indoor Attractions
Do not worry if the weather outside is too cold to explore the city. You can always try out some of the famous indoor attractions in London. Head to the Science Museum and enjoy their interactive exhibits from the fields of science, technology, and medicine. If you are with your little ones, then have a dinosaur encounter at the Natural History Museum. You can also visit the Sea Life London Aquarium to see sharks, fishes, and other marine creatures.
London is a magical destination for travellers. And, winters add more magic to the city's atmosphere. Do not just stay inside your hotel rooms. Go outdoors and enjoy these fun things to do and activities during your winter break in London.
Author's Bio: Abhinav Jain works for one of the leading hotel website, londonhotels4u.com. On this website, you can search many top-class secret London hotels within your budget.