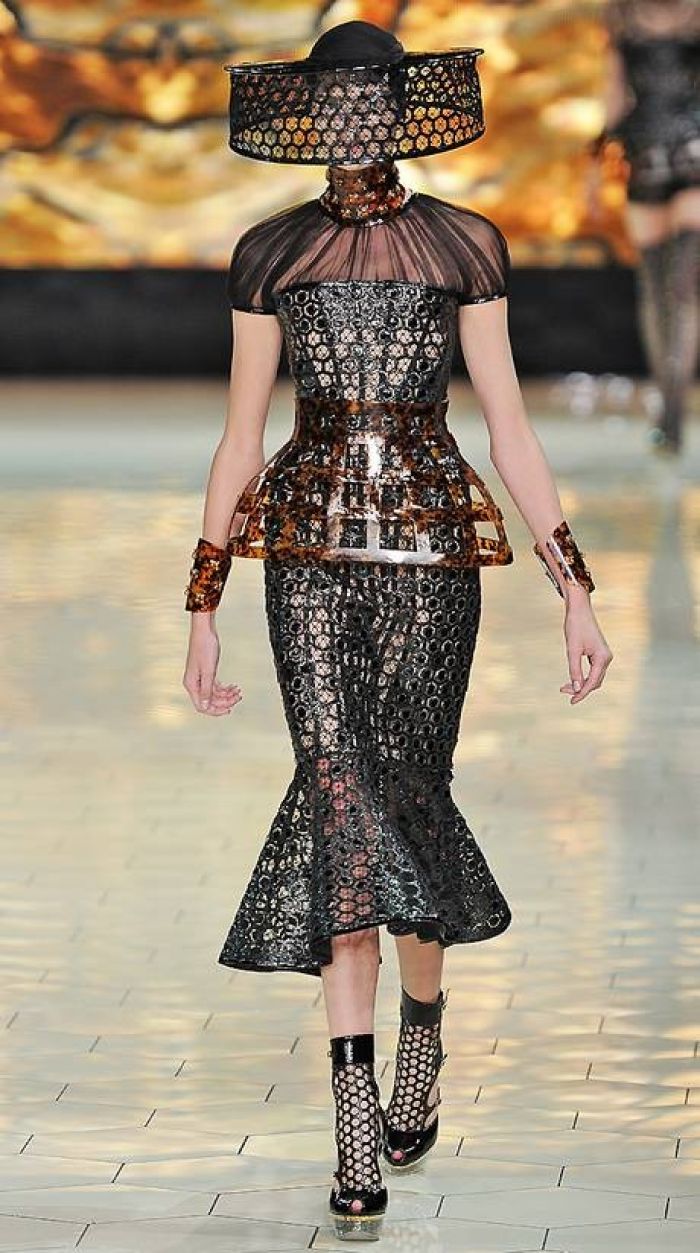 Victor Virgile-Rapho/Getty
No the title of this piece is not talking about the weight of the dress (that would be silly), what it's referring to is the cost. A new market has been developing that is showing fairly insane prices for high fashion pieces, many of which are at or over £6000 (around $9500).
If there's one phrase you don't want to stumble across while clicking around your favourite shopping site, it's "sold out". That's just plain annoying.
But when those words appear next to a £12,000 chain-mail minidress (Versace) or even a £4,315 envelope clutch bag (The Row – made from lizard)? Yes, you were only looking, but who's buying them?
For spring 2013, the luxury-fashion site Net-a-Porter predicts "the rise of the £6k dress". That's a dress that costs £6,000. They are not wedding dresses, or even red-carpet gowns: some are for cocktail parties; others might even qualify as daywear (depending on how razzy one's social diary is before sundown). Read More