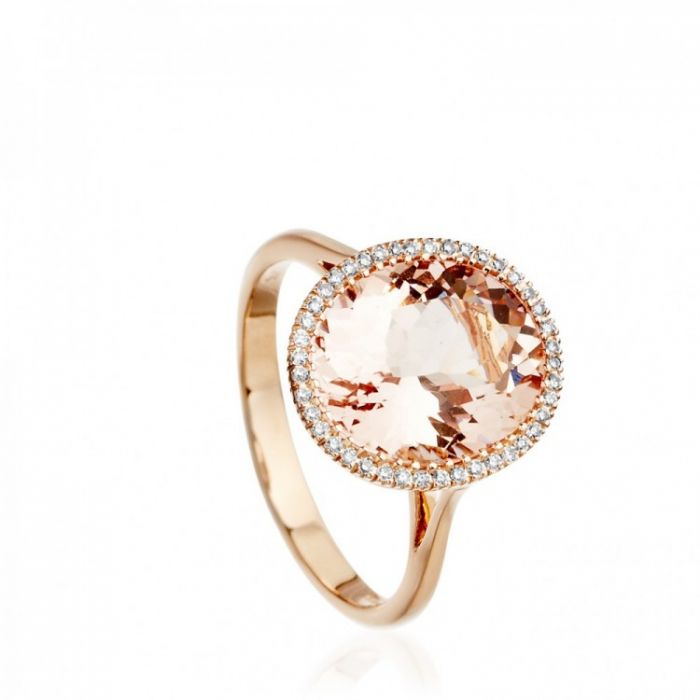 10
If you are looking to make Valentine's Day special this year then getting down on one knee is an assured way to do so. Every proposal needs to be coupled with the perfect engagement ring in order to be met with the elated response you envision. Your bride-to-be is going to be wearing the ring on her left hand for the rest of her life, thus it needs to be something which she can wear with pride.
The key is to find a ring which is unique and intriguing. You don't want to buy a generic ring which every other person has. You want your girlfriend to feel special, and one of the following seven unusual engagement rings will ensure that this is the case.
1. Morganite Cocktail Ring
Morganite is a gemstone which radiates elegance. It boasts the perfect balance between having a strong presence yet a delicate charm. This is a great choice for an engagement ring because not only does it look stunning but Morganite means "divine love".
2. Solaris Ring
This ring incorporates an unusual arrangement of different diamonds, including baguette, triangular and princess cut diamonds. This ring embodies everything that is unique and innovative and is filled with personality.
3. Peridot Gloriole Ring
Peridot has a high fashion edge to it which is enhanced when placed in a halo setting ring, such as the one pictured. Peridot engagement rings provide you with a cheaper alternative to emeralds, yet the effect is as equally dazzling.
4. Love Knot Diamond Ring
If you don't wish to stray away from diamonds then going for a unique design is highly recommended. This love knot aptly displays the bond shared between you and your partner. The ring itself is rare in design and simply to die for.
5. Citrine Gloriole Ring
Citrine has an enticing and almost exotic quality to it. Typical Citrine engagement rings are set in silver in order to mellow the overall impact. However, this engagement ring is set in yellow gold and thus enhances the gemstone's beauty.
6. Aquamarine Gloriole Ring
Aquamarine is a gemstone which has a beauty that is reminiscent of tranquil waters. This is a stone which lends itself perfectly to a silver setting. Sapphire rings have soared in popularity as of late, thus aquamarine offers a welcomed and unusual blue gemstone alternative.
7. Black Star Ring
You will fail to find an engagement ring which is as unusual as this one. The ring itself is white gold which has been darkened to achieve the striking black colour. This is the perfect ring for achieving an edgy and gothic yet glamorous effect.
10
2 Solaris ring
10
3 Peridot ring
10
4 Love Know diamond ring
10
5 Citring gloriole ring
10
6 6 Aquamarine Gloriole ring
10
7 Black star ring