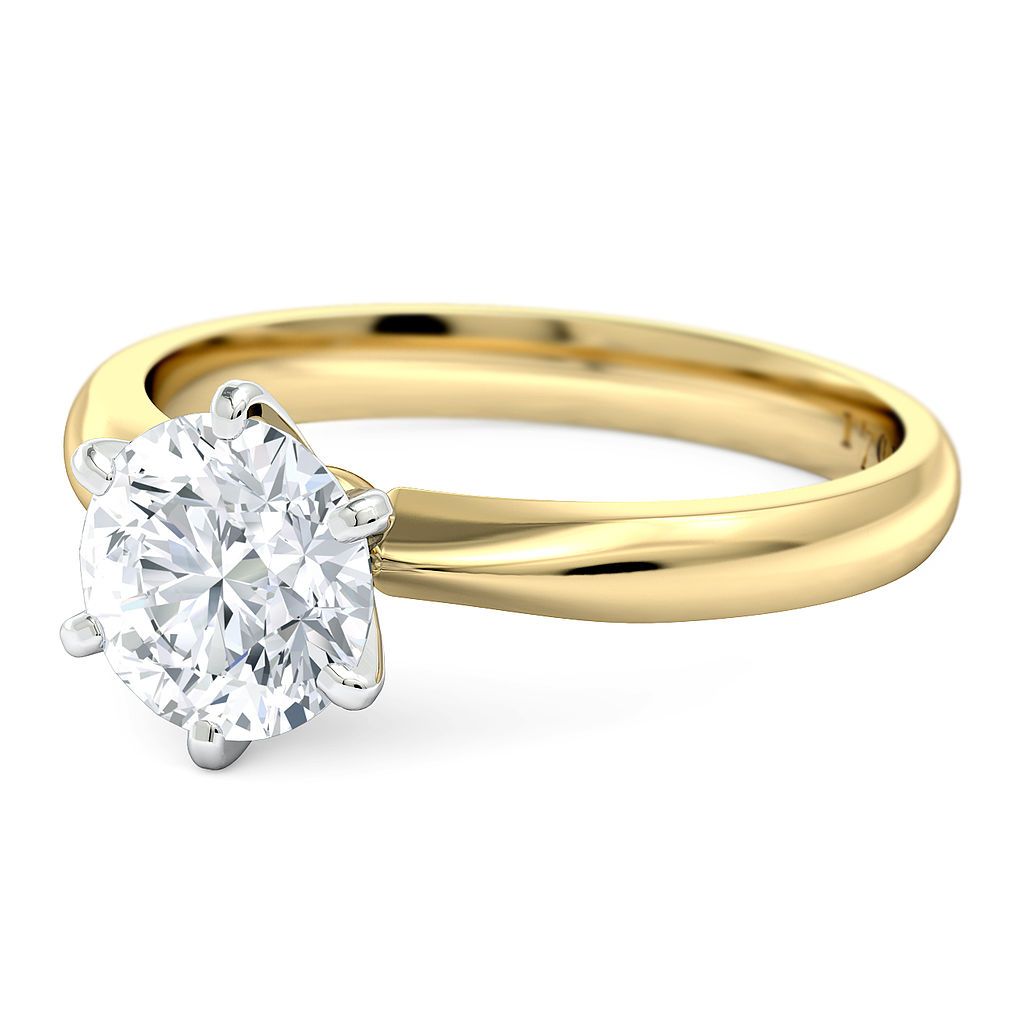 Wikimedia Commons
Nearly every girl has dreamt of her wedding since she was young. She knows exactly what her dress will look like, what band will play at the reception and how tall her husband will be.
Most importantly, she has a plan for the ring, including the shape, size and type of stone. By the time she gets married, however, she'll have likely adapted some of these features to reflect current styles. Engagement ring trends are like any other trend, however. They're fleeting and change constantly. Though some classic looks will remain popular for ages, others will quickly go out of style.
On that note, here are some of today's most popular styles.
1. Stacked
A trendy style today is to have rings on every finger, requiring that the engagement ring have a little extra bling to stand out. Trendsetters are finding that stackable rings with inset diamonds are the perfect solution. These can also be easily added to in the future, such as for holidays or anniversaries.
2. Milgrain
This refers to a vintage French style in which a close row of metal beads is used as a border for a band or stone setting. It's reminiscent of art deco jewelry, and it gives the band a more delicate, eye-catching appearance.
3. Classic Halo
The halo design encompasses any ring concept that clusters a circle of diamonds or gemstones around the ring's center stone. It can have multiple layers of stones for dimension, and it can feature a plain or pave band. The more details and stones used, the more intricate and expensive the look.
4. Rounded Square
Similar to the halo style, those who want a bolder look can choose a rounded square halo-style diamond. This unique look makes the ring look bigger than it is, which is always good.
5. Twisted Band
Twisted bands in every weave are all the rage right now. Some involve a simple band twisting up to a single diamond or stone. Others are more complex, with pave insets and a halo cluster on top.
6. Vintage Band
You can't beat the simple, classic style of a vintage wedding band. It's not for everyone, but the colors, details, architecture and simplicity of a vintage band can truly speak volumes.
7. Open Shank
Sometimes called the split shank, this style involves a pave band that splits in two and is joined in the center by a larger gem or cluster of stones. It gives the ring more dimension, texture and a unique style.
8. Colored Diamonds
The plain, white diamond will forever reign supreme as the classic gem of choice, but colors are gaining attention. Many people like to mix a colored gem or diamond with a cluster of white diamonds for a striking adornment.
9. Square Bands
This daring look uses a square instead of round band, and it is hot off the runway. It's popular because brides can choose any style of ring they want while replacing the round band with a square one. It's one of the easiest ways to get a unique band with a personalized style.
With such a wide variety of styles to choose from, what will you choose to grace your ring finger?