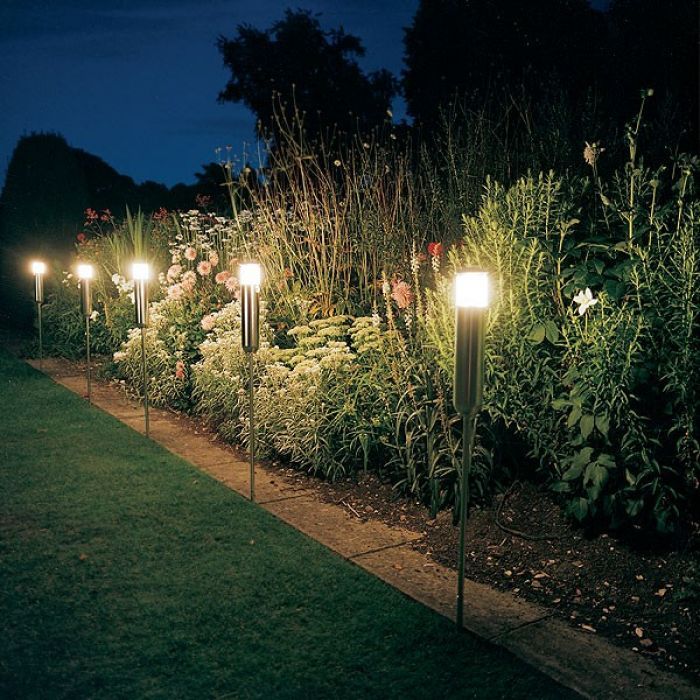 Led outdoor landscape lighting
People often forget to pay attention to the gardens of their homes. But as an extension of the house, garden decor is much important to preserve the harmony of the exterior with the interior. Moreover, a well decorated garden completely transforms the outdoor area, adding a new dimension to your house.

A garden can be decorated in many ways. It is most critical to select the right way for your garden decoration so that the lines between the outdoor and indoor themes fade away. A garden can be utilised for different purposes; as a play area for the kids, a relaxing oasis for your leisure time, or an ornate piece of land where you can entertain your friends. You can either make your garden to fulfill one of these goals or to serve for all of these purposes. Whatever your requirement is, you can always follow the ideas below to create a dream outdoor space for your home.
 
Rejuvenate your garden
A well decorated garden should ideally fulfill both aesthetic and practical essentials. If the garden is not designed in proper way, there is no point of investing time and money for it. You should start your planning to make a stylish garden from its very foundation. Fencing is the primary area, where you should concentrate first. A repainted fence not only enhances the overall look of the garden but also provides safety to your outdoor area. If your old fence is worn out, replace it with a new one or repair it to prolong the lifespan. You can install LED landscape lights for outdoor heating and lighting at reasonable cost. These lights are available in varieties of styles and you can select the one that suits best with your garden decor.

Lastly, decking remains a popular choice for many gardens and as such keeping on top of maintenance is really important. Sweeping, cleaning and varnishing is vital to give your garden the best starting point.

Don't forget the plants!
For many, garden rejuvenation only goes as far as choosing a high-tech barbecue and fashionable furniture. Yet the best garden makeovers create a look that lasts all year round. Therefore, taking the time to choose the best plants for your space is crucial. Climate, environment and space are all key indicators as to what choices will be best for you and in addition to this, you need to be honest about your maintenance levels. After all, there's no point spending time, not to mention money, on plants, pots, tools and so forth only to have to dig up a bunch of dead flowers months later!

For those looking for an easily maintained garden still abundant with fauna, pots are a great solution. Not only are they an easy way to add colour and style, it means that changing plants (if necessary) is a straightforward process.

Work with the space you have
If you're blessed with a beautiful and big garden space, don't be tempted to rest on your laurels. Realising the potential of a large space can really add to the usability of your home   creating separate areas for eating, relaxing, playing and entertaining provides an opportunity to extend your lifestyle into the great outdoors. Take an outdoor eating space for example; a great way to bring the family together as the adults can relax at the table whilst the kids have the space to explore and unwind all in one place. And with your carefully considered Led outdoor landscape lighting already in place this can last long into the evening.

Those with small spaces should not feel left out   from ornate benches to outdoor hammocks, every garden can be a special place given the right time and thought.
 
Author Bio: - James Holden is the digital content manager of Visible Lighting and has many years' experience in the LED Lighting industry. To find out more information on James Holden, you can follow him on Google Plus.