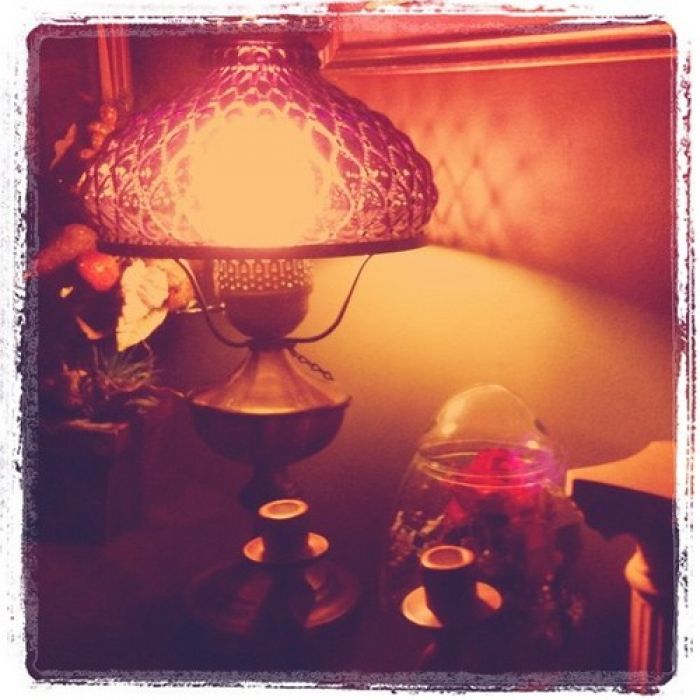 http://farm6.staticflickr.com/
Does anyone else feel that it is getting harder to stand out from the crowd these days? We're so hugely influenced by whatever is on the shelf that, it's hard to do something a little bit different.
This guide is here to help you get creative. Inspired by the latest trends and future fashion, it will help you do something with your home that your friends are yet to discover. Create something special with your living space, and make sure that your mates leave in awe.
Here's a creative guide to decorating just about anywhere.
Picture this
They're taking décor by storm, but not many people have actually implemented them into their homes successfully. If you can pull off a photo wall, or photo montage, then you'll have a living space that looks like it comes straight from a catalogue. At the moment, you'll see lots of photo walls in magazines and in showrooms, so get some picture hooks quickly and get creative!
Photo walls are a brilliant, diverse option for decoration. They give you the freedom to choose styles, sizes, arrangements and what pictures or photos you put in. They even give you the unique option of re-arranging and changing whenever you want, so even though you might have the feature up for a while, you can keep it fresh by updating it as often as you choose!
Floral and Print
Stencil, print and floral designs are all part of the vintage wave. If you want to ride that wave, you need to start waxing your board and surf the web for some great ideas.
At the moment, wartime vintage pattern is huge, and you should take advantage in your living space. If you can leave your walls and furniture bright, and fairly plain, then you'll have a decorating field day with this section of the guide. You can buy stencils and prints to DIY with paints and patterns.
Go for cushions, lampshades, paintings and ornaments that follow the vintage trend. Look for nautical themes like sailboats and anchors, or implement floral designs and pastel colours into your home accessories an incredibly popular trend at the moment. You could even create a big piece of artwork yourself. Why not have a go at doing your own canvas with some stencil or prints? Bring in some bright colours to really set off your room and stand out.
Private Collection
If you're looking to do something really unique, then bring out your old collections. If you don't have a collection of anything, then just pick something you like and head online or to the shops to find a few items to start you off! Making a design feature or decoration of a personal collection is an amazing creative decoration idea for your living space. It's almost guaranteed that nobody you know will have anything like it. They may try their own collection after they see yours though!
Ideas that have worked very well are old clocks, vinyl records, teapots and teacups. Anything that fits the vintage theme would go well with your living space if you've followed the guide so far. The great thing about collections is that they always stand out, and they're a brilliant talking point for guests! You'll be the envy of your social circle
Less is more

While it's amazing to fill a room with the aforementioned ideas, it may also be a great idea to do the complete opposite. In no way are we neglecting the great ideas that have gone before, but minimalist can really work for your space. Sometimes, especially with smaller spaces, filling it makes it feel more cluttered, not cosy. Minimalist works wonders with small apartments and terraced houses, as well as modern style homes. Simplicity works best - add only 2 or 3 big features that will stand out, like a big plant, a large modern painting or a mirror. They'll really grab attention and you'll still have features without over-filling the room.
Your storage can also add a lot to the 'less is more' creative section; you can find some brilliant alternatives to fight clutter. Hat boxes are in at the moment, and can make a beautiful feature with 2 or 3 stacked together. Light, natural wood with eggshell walls gives an amazing bright feel to any room too, and you can use wood with just about any space.
Conclusion
Create a space that speaks. Your room should reflect the amazing individual that you are, and it's a great chance to show off just how creative you can be! Don't put up with a drab living space, this guide is here to help you make the most of your home. Whether you're going for quaint and cosy with vintage designs, or modern and minimalist, you have our permission to take any of these ideas for your living space. Make your house a home, and love where you live!