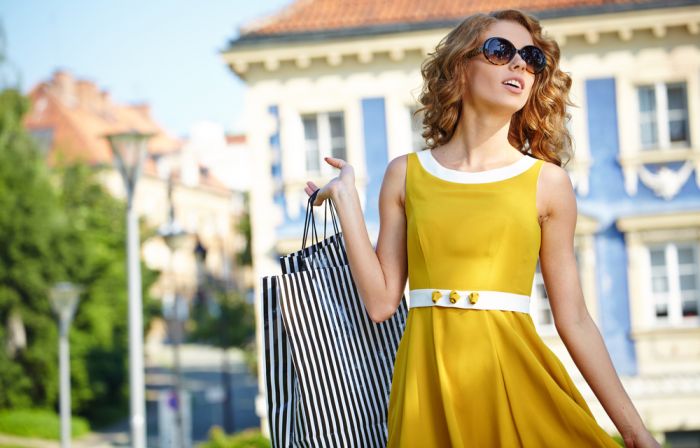 Photos Credit: Shutterstock.com
The world of fashion changes on a regular basis, requiring a lot of effort to keep up with the latest trends. As a fashionista, it's totally normal to be interested in fashion tips that help you bring out your best features. We have gathered some amazing fashion tips, destined to assist you in embellishing your personality.
Well-Fitting Jeans
Did you know that you can easily find a fitting pair of jeans without trying them on? All you have to do is take the pair of jeans you like and wrap the waist around your neck; if the ends happen to meet, then you know the pair first you. Make sure that they don't overlap!
Basic Accessories
Accessories can often be used to bring out your best features, complementing your outfit and personality at the same time. Any outfit can be turned into something amazing provided you wear the right accessories. For example, pair a leather handbag with matching shoes and sunglasses in a classic shape.
Traditional vs. Modern
Traditional jewelry is beautiful, but not necessarily always in style. If you prefer a more modern style, choose fashionable accessories and stick with them. Statement necklaces are no longer considered as fashionable as they were in the past—in fact, many women have turned their attention towards non-conventional accessories, such as neckerchiefs.
Scarf & Earrings
Combining an elegant scarf with a matching pair of earrings is a great idea, especially if you are going to attend a formal outdoor event. Vintage clip-on earrings are quite popular nowadays, and are perfect for medium and short hairstyles. These accessories can be easily combined with a lightweight scarf for a little extra something-something.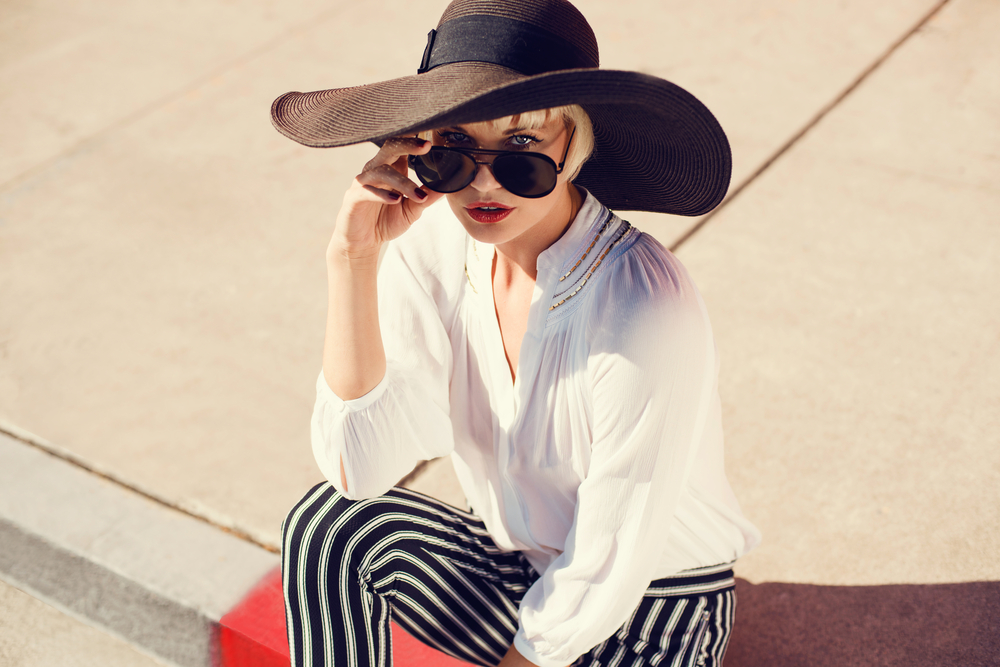 Pumps
If you have a strong personality, you might as well wear the accessories to prove it. Pointed-toe pumps can be worn with a wide range of outfits, allowing you to appear confident and elegant at the same time. The next time you are wondering whether they are worth it or not, don't fret; they so are!
Belts
Belts might seem like rather simple accessories, but they can do wonders for your outfit. If you want to bring out your waistline and draw attention to your beautiful features, consider wearing a textured belt. You can also opt for a brightly-colored belt or choose one that has jewels or other embellishments on it.
Handbags
Handbags are essential pieces which can be worn with any outfit. We often choose handbags that match our personality, being conscious of how powerful such accessories are. However, if you want to take things even further, it is recommended to tie a scarf to your handbag. This can give any handbag a little oomph and a more playful appearance.
Classic Items
Even if you prefer a modern style, there are certain classic items you should always own. Your wardrobe should include at least one pair of black pants, a blazer in your preferred color, a sweater for the cold season and a classic T-shirt for the summer. Once you have these classic items in your wardrobe, it will be easier to shop for additional clothes. Plus, you can mix and match them as you please.
Experiment
This is one of the most important tips to remember. When it comes to fashion, don't be afraid to experiment—try different clothes and combinations, wear unique accessories and make sure you stand out. Experimenting can help you create unique outfits, which in turn will bring out your best features.