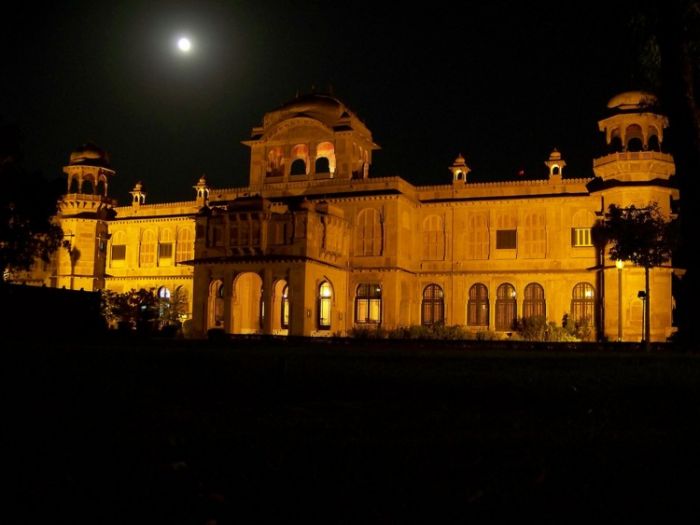 Known as the land of Kings, the exotic and colorful Rajasthan is the replica of the various legends of bravery, chivalry and heroic deeds. The awe inspiring beauty of the place cannot be complete without mentioning about its vibrant forts and beautiful palaces. While on a journey to Rajasthan, the forts and palaces holds a special attention. They are considered to be the prime attraction of the place. They are also a part of culture of the desert land of Rajasthan.

An amazing trip to Rajasthan cannot be fulfilled without visiting the desert town of Bikaner. This Camel City is widely known among the tourists for its fortified forts and palaces. They are considered to be the prime attractions of the place. The major forts and palaces of Bikaner are listed below.

Forts and Palaces of Bikaner

Lalgarh Palace: This beautiful palace was built by Maharaja Ganga Singh. This gorgeous red building displays an ideal setting of the Rajput and the European architectural approach. Built with red sandstone, the palace looks amazingly stunning and beautiful.

Gajner Palace: Gajner Palace has been referred to be 'an incomparable jewel in the Thar Desert'. Built by Maharaja Ganga Singh ji of Bikaner, the palace stands high with a stunning beauty. Built in red sandstone and carved out of high standing pillar, jharokha and screens, the craftsmanship is simply out of the world.

Junagarh Fort: This fascinating architecture was constructed between1588-193 AD and was built by Raja Rai Singh. Made with superb quality of stone carvings, this amazing piece of royalty cannot be found anywhere on the earth. The courtyards, balconies, kiosks and windows makes up the picturesque enigma of the fort.

Temples
Apart from the forts and palaces, Bikaner also houses some religious temples. One unique temple is the Karni Mata Temple, popularly known as the 'Rat Temple'. This temple houses ample of rats and every year a hoard of devotees come here to offer prayers.

Camel Safari
While at Bikaner, don't miss the opportunity to enjoy the Camel Safari. This typical adventure sport gives you the golden chance to discover the land of Bikaner. A journey on the 'Ship of the Desert' takes you along the several multitudes of the sand dunes. Nevertheless, this adventurous trip is always entertaining and fulfilling.

Connectivity

By air--The nearest Airport is Jodhpur. Bikaner is 250 kms from the Jodhpur city.

By rail—Bikaner is connected to many major cities including Delhi, Agra, Jaipur, Jodhpur, Bhatinda, Kalka and more.

By road—Bikaner also has good road networks. You can hire a high quality motor to get there.

Travel to Bikaner and make your holiday memorable that could be cherished for a lifetime.