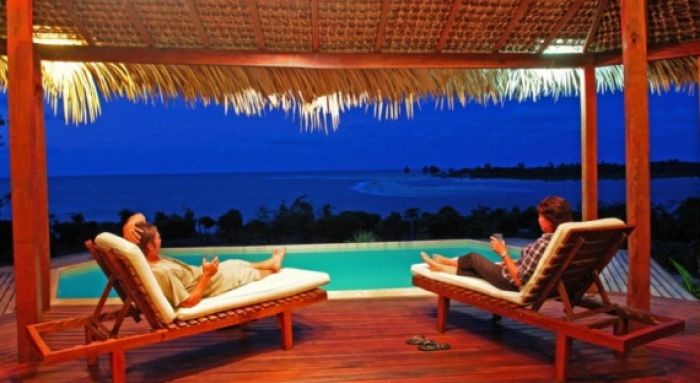 deal2reve
A haven of peace amidst a sea of ​​nature ...

Sail the seas, discover another kind, another landscape,
become a Robinson Crusoe between white sand and turquoise sea.
Your eco lodge built in the heart of three fishing villages immerses you
while immersed in the culture and life Malagasy
Your villa of 200 m2 with private pool offers stunning views of the Indian Ocean.

Beauty, luxury, nature and humanity a trip to the Pearly Gates ...
Exception package : http://www.deal2reve.com/index1.php