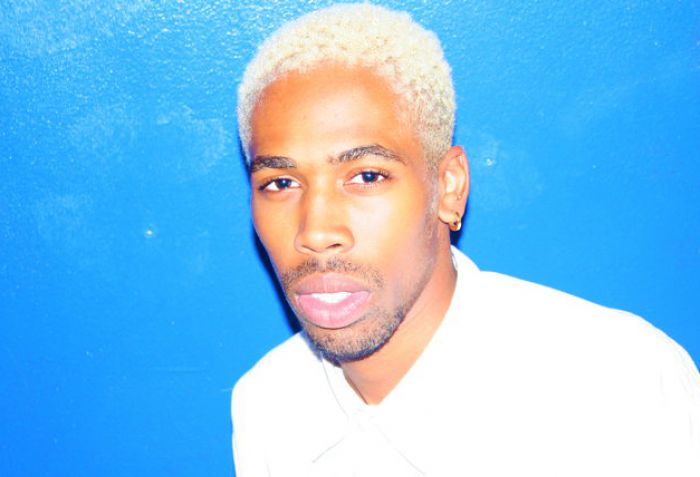 Donte Livingstone
Donte Livingston isn't your typical designer. But he is definitely luxurious in all his creations.
A Los Angeles transplant from Philadelphia, Donte is a graduate of the Art Institute of Philadelphia, but his interest in fashion goes back much further. As a child he began cobbling together clothes and outfits but it wasn't until he honed his craft at A.I. that he was able to put his visions to paper. Once he was able to express himself visually, Donte rose to the top of his class, and was amongst the first land a prestigious spot in Teen Vogue's Fashion University first graduating class. From there he went on to intern with Anna Sui.
But it wasn't until recently that Donte found the courage to move from styling and working with other designers' visions to bring his own to life. Luxe Livingston is the result and the dedication to hand sewing and high quality fabrics has made it popular with elite fashion lovers.
Luxe Livingston specializes in high-quality, high-fashion custom looks for clients, but has also made the humble T-shirt a luxe necessity.
Believing strongly that "Costumes aren't just for show, they're for adopting a personality befitting one's own reflection, " Donte has created a series of ultra-luxe T-shirts that fit a variety of shapes of sizes, not just the outdated store mannequin model.
The T-shirt series has taken off, thanks to including Donte's hand-drawn sketches of elaborate fashion visions that resonate with fashion lovers and T-shirt fans alike. Each t-shirt is handcrafted without computer imaging and then screen printed and offered in sizes from x-small through plus sizes, making the stunning designs accessible for everyone.
Although he's reluctant to jinx anything, Donte couldn't help sharing his excitement over an upcoming line of zodiac-inspired designs that he has in the works. An avid astrologist, Donte feels a connection to fellow Virgo Beyonce, who is on his list of dream celebrities to work with.
Luxe Livingston conveys high fashion and whimsy all into supersoft t-shirts, an essential cornerstone of every well-stocked closet. And there are plenty more ideas to come.
Learn more about Luxe Livingston and buy the T-shirts at http://www.luxelivingston.com/index.html.
Donte Livingstone
Geste Tank
Donte Livingstone
Geste Tee
Donte Livingstone
Luxe Livingstone Tee
Donte Livingstone
Luxe Livingstone Tank
Donte Livingstone
Donte Livingstone
Donte Livingstone
Aquarius
Donte Livingstone
Aries
Donte Livingstone
Capricorn