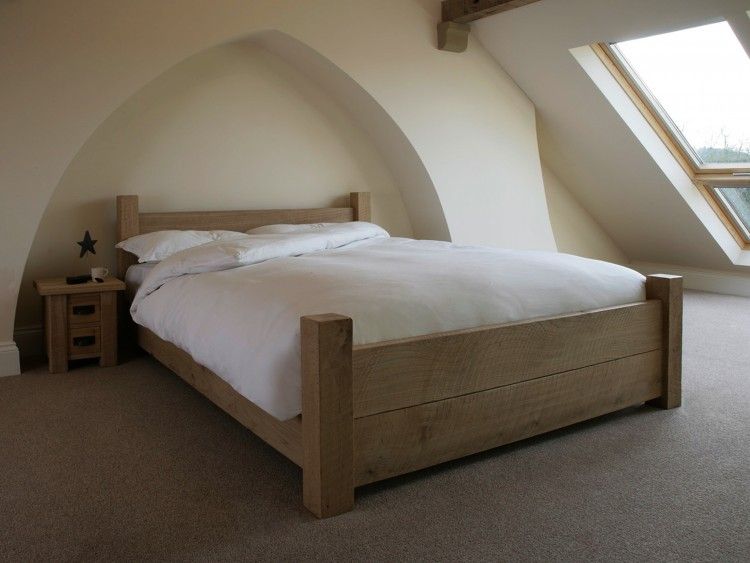 Indigo
The success of MTV's Cribs is proof that we all love to nosy into the luxurious pads of our favourite celebrities, but what décor trends have emerged in the bedrooms of the rich and famous?
Beautiful Beds
Celebrities love to make their beds the focal point of their bedrooms by choosing the most lavish, luxurious designs possible. Hilary Swank's master bedroom features a mahogany and leather bed by Calvin Klein Home, whilst Courtney Cox had her zinc headboard and footboard custom-made.  Circular beds are another favourite with celebrities, and that no doubt means they require custom-made duvets and bedding to fit. Having your dream bed designed isn't possible for most of us mere mortals, so unless your friendship circle includes the likes of Kelly Hoppen, you're going to have to find a company like Indigo that specialises in handmade beds instead.
Exquisite Extras
A lot of celebrities like to personalise their bedrooms with little luxuries they've picked up on their travels or accumulated throughout their careers. These can include everything from framed platinum albums to antique tapestries that hang above the bed. The rich and famous often have connections in high places, so it's not surprising that many have bespoke items designed by world-class artists or sculptors that are displayed proudly in their bedrooms.
Comfortable and Cosy
Some celebs like to strip things back to basics when it comes to their bedrooms; it's almost as if the A-lister lifestyle has made them want to hang on to some form of normality. Sarah Jessica Parker and Keri Russell prefer white or earthy tones complemented by plush, cosy fabrics, and in this case simplicity is key for creating a homely vibe. Raw wooden furniture and a few green plants make the bedrooms of these stars seem relatively normal compared to the likes of Roberto Cavalli's predictably garish taste in décor.
Flash Fabrics
One thing the celebs don't like to compromise on is the quality of their bedding. Ivanka Trump has a fur throw on her bed, and the likes of Donatella Versace and Candace Bushnell love to incorporate heavy, detailed tapestry designs into their bed linen. Meg Ryan loves her vintage linens in the bedroom, and her curtains and bedding are both made from the luxurious fabric. Moroccan rugs are another favourite, and Cindy Crawford has a huge one in her comfortable yet stylish space.
We've covered the bedrooms, but check out this article from Elle Décor if you want a sneak peek into celebs' living rooms.