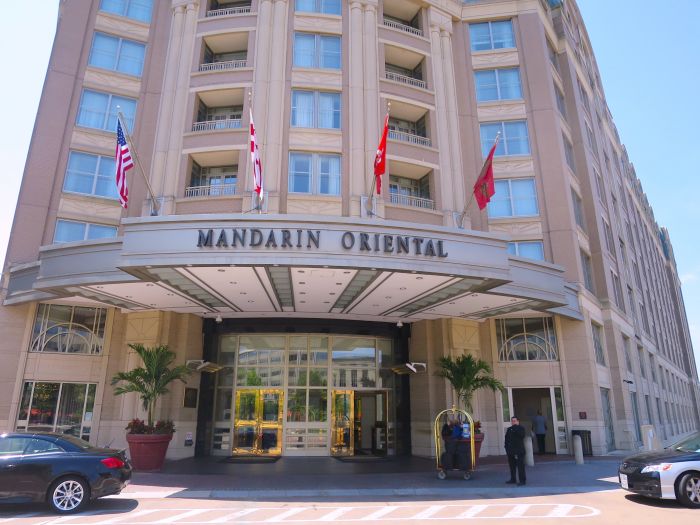 Photo Credit: Michael Reiss
Washington D.C. is a hub of international travel, with every luxury brand hotel vying for your vote. Yet, despite the competition, one property consistently wins out as the residence of choice for the world's visiting elite, the Mandarin Oriental, Washington D.C.
The Mandarin Oriental, Washington D.C. is strategically located right off the Tidal Basin with views of the water, monuments and Cherry blossoms in season. This post-modern style structure is architecturally significant, but that is a mere whisper of what lies behind the entry.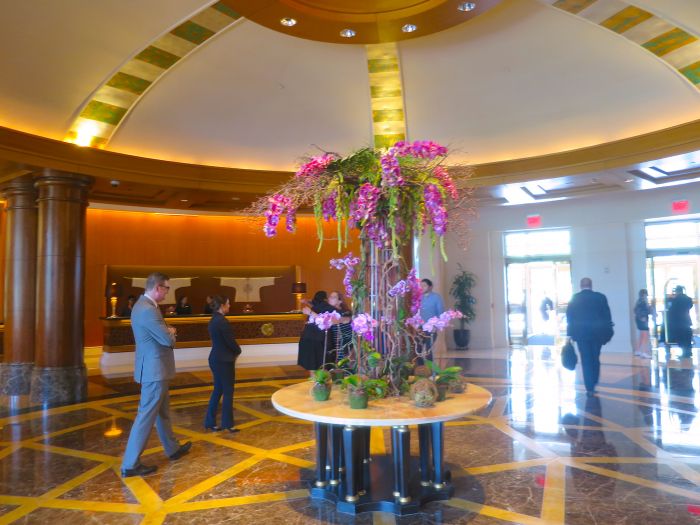 Photo Credit: Michael Reiss
Upon entering the Mandarin Oriental, Washington D.C., doormen treat you like dignitaries, even if you arrive in your most casual garb. Their discreet but commanding presence assures that you are in good hands. The interior lobby rotunda is impressive in scope and forms the perfect backdrop for the understated Asian design elements that grace all the public spaces. Check-in is handled with equally professional staff who offer just the right degree of welcome including a cup of tea.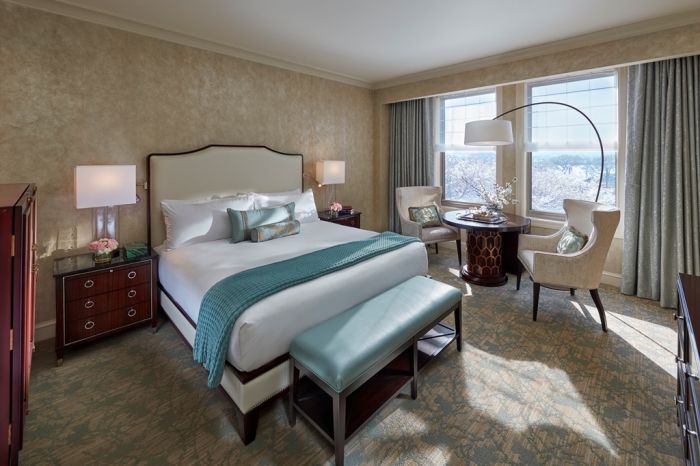 Photo Credit: Mandarin Oriental
Settle into a spacious, newly refreshed room, stylishly understated in shades of celadon—with convenient work and play options cleverly designed into the multiuse furniture. We particularly appreciated the high speed international adaption connectivity, the central remote controlled lighting unit, French toiletries by Atelier Cologne in the marble bathroom and a bed that is beyond heavenly.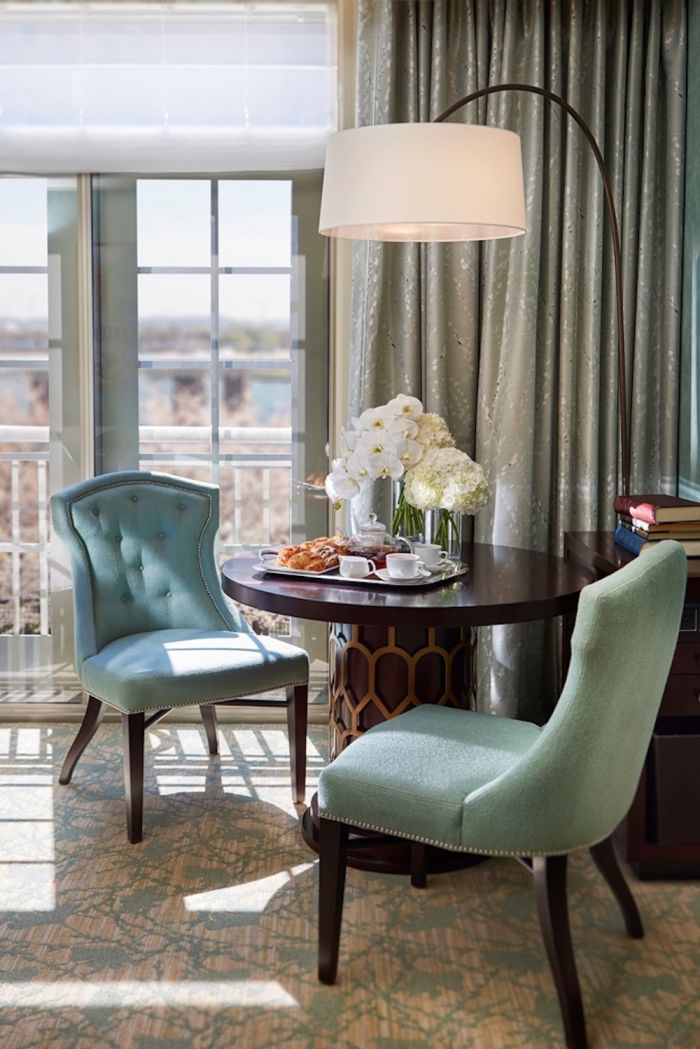 Photo Credit: Mandarin Oriental
One of the best ways to ramp up this luxury proposition is to book Club Level. This quiet enclave, located on the 8th-floor, is a dedicated space with staff ready to meet your every request. You can start your day here at Club Level with a breakfast buffet complete with espresso drinks.
Sitting areas are thoughtfully arranged for small intimate groups to gather over food and drink while doing business or enjoying the view of the monuments, just steps from the property. At late afternoon/early evening cocktails and appetizers at Club Level provide the perfect location to unwind and prepare for the evening's activities. We particularly enjoyed mini quiche lorraine at breakfast and dim sum during cocktail hour.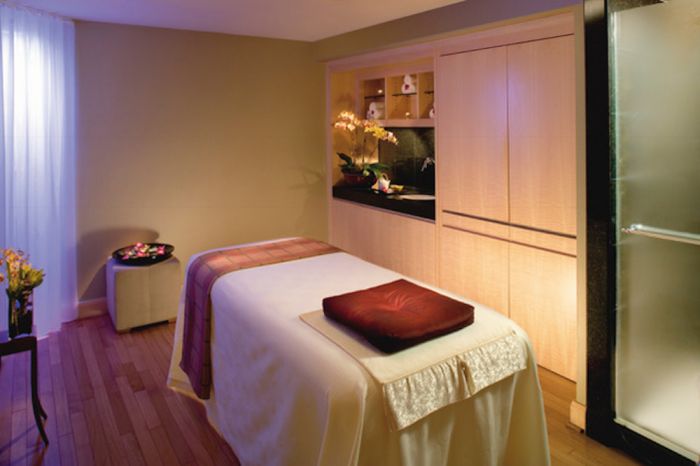 Photo Credit: Mandarin Oriental
While most guests have a full agenda, the luxurious spa is not to be missed. There's nothing quite like doing cardio while overlooking the Washington Monument, and the indoor pool is just the right temperature.
But do not miss the opportunity to rejuvenate with one of their signature spa treatments. Their well-trained staff is at the ready to soothe those tense muscles or properly pamper, however you vote. My therapeutic massage—deftly delivered by Latoya—included her signature energy deep tissue technique which left me ready to enjoy the water features and steam room in the spa.
It is no wonder that this property is often the first choice of discriminating travelers, as confirmed by event planners whose job it is to "make it happen" for their VIP clients. The much-anticipated Wharf Project, scheduled to open its first phase in October of 2017, is located in the hotel's backyard and provides yet another reason to choose Mandarin Oriental, Washington DC. When the nation's capital is on your ticket, elect to make your stay memorable at the Mandarin Oriental, Washington DC.