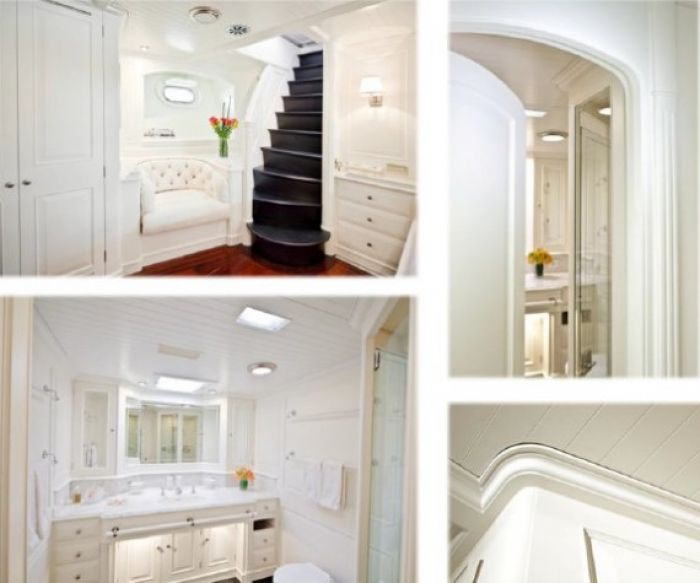 Decorating a home to exude an atmosphere of luxury and style can be difficult, especially on a tight budget. Fortunately, good interior design does not necessitate purchasing that entire catalog of set items, as seen in your favourite glossy magazine. With the proper know-how, your home can be revitalized and improved dramatically, and with minimal expense. Use the following simple tips to infuse a touch of luxury for your home:

1. Flowers

A flower ensemble ensconced in a strategic location in any room, such as on a low coffee table or nightstand will provide that much needed color contrast to accent drab walls or furniture. You can order flowers from your local florist or one of the best flowers experts from Sydney, or just use some from your garden (if your home has one). Use slender fluted vases for stemmed flowers; otherwise, just use the usual round vase. As an alternative, woven baskets have achieved some popularity and can be used to great effect for your flower arrangement.

2. Photographs

An excellent way of sprucing up narrow hallways or stairwells is to array photos along their walls. Put up your more notable pictures of family and friends (and perhaps a few artsy pictures as well, if you're a photography buff) in simple black wooden frames to simulate a gallery look. Arrange them horizontally, diagonally (great for stairs), or any way you see fit.

3. Windows

If you think that your old curtains look frumpy and outdated, then by all means replace them. To brighten up a room, do away with the heavy drapes and install blinds. Not only will they exude a lighter aura for your windows, they have better utility than curtains for keeping out the elements as well.

4. Floor Accents

To add contrast to your floors, or hide imperfections such as scuff marks or stains, a good area rug will do the trick. You can place rugs under center tables, in front of your fireplace, or anywhere there's a stretch of floor that needs accenting. Floor rugs with surprisingly clever designs and made from decent material can be bought cheaply at your local department store.

5. Lights

To add depth to an otherwise ordinary room, give it the studio look complete with alcove lights running along the ceiling corners. At night, just pull down the shades and turn these lights on for a cozy, romantic atmosphere. Get some company and put on some music, and maybe break out some wine glasses from the kitchen bar, and you have the makings of a great after dinner party.

6. Greenery

You don't have to be a landscape artist to add a touch of green to your home. Just place a few terra cotta pots of your favourite ornamentals at empty room corners to make places such as the den more livable.

7. Walls

If your house's paintjob is in a dire state of disrepair, with lots of scrawl marks from your three-year-old or stains caused by goodness-knows-what, then probably it's time to slather on some new paint in a fresher, updated scheme. Of course, you would want your walls matching the rest of the makeover you did for the house, so choose your new paint very well. Repainting is probably the most extensive and time-consuming of all redecorating activities for the home. For homes that are space-challenged, bright perky color schemes will make its interiors look roomier than darker shades. When selecting the right color, choose a shade lighter than your desired option for enclosed rooms (those with few windows and one doorway leading to them). Darker tones, on the other hand, will suit airier parts better like the kitchen or living room, for example. Rooms that are exposed to more and frequent sunlight are prone to having their paint fade quicker than others.