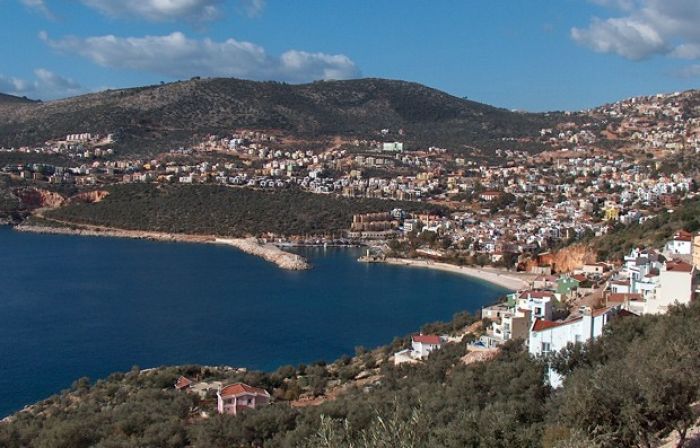 st-christophers.co.uk
The historic Turkish town extends a warm welcome to all its tourists. The stunning landscape, peaceful ambiance, hospitality of the local people – everything come together to make Kalkan a favourite destination for tourists who prefer off-bit locations. It is undoubtedly one of the most beautiful places of Turkey.
Kalkan is an unspoiled and charming haven of natural beauties, historic architecture, crystal-clear sea and traditional Turkish warmth. Previously an Ottoman-Greek fishing town, Kalkan has now become a popular tourist destination of Turkey.
You can spend most of your time relaxing on the beach basking in sunlight. You can enjoy snorkeling, fishing, swimming and diving. If you are daring you can enjoy other adventure activities. There is nothing to get disappointed if you are a culture vulture. There are many historic sites that you can explore.
Gourmets will also find Kalkan extremely satisfying because of the splendid dining places that offer mouthwatering cuisine. After dinner you can simply walk along the cobbled paths that will take you to the picturesque harbour.
Are you a shopaholic? Kalkan is sure to win your heart. You will find small shops on both sides of the streets. You can buy handicraft items, jewellery, pottery, linen clothing and so on. You can also sit at a cafeteria and enjoy spending time with your loved one over a cup of coffee.
If you have come to Kalkan with your spouse, you can go for a canoe trip. Canoeing down the Xanthos River is a perfect way for a newly married couple to spend a day. You can discover the beauty of the town; enjoy some adventure and lots of water splashing. 
While you are enjoying holidays in Kalkan, visiting a roof-top restaurant is a must for you. Your trip will be incomplete if you don't enjoy spectacular evening view from a rooftop restaurant. The skyline of Kalkan is illuminated with candles and lanterns in the evening. After a long happening day, right before you surrender yourself to sweet dreams, the twinkling stars will bid you goodnight.
Your trip to Kalkan will be incomplete if you don't choose to stay in a villa. Kalkan villa holidays are the ideal way to pamper yourself. Indulging yourself into a little luxury will do no harm. Though the villas are a little expensive, they are worth the price. Once you stay in a villa you will realise this.
Choose a luxury villa in Kalkan and get ready to have a memorable holiday.