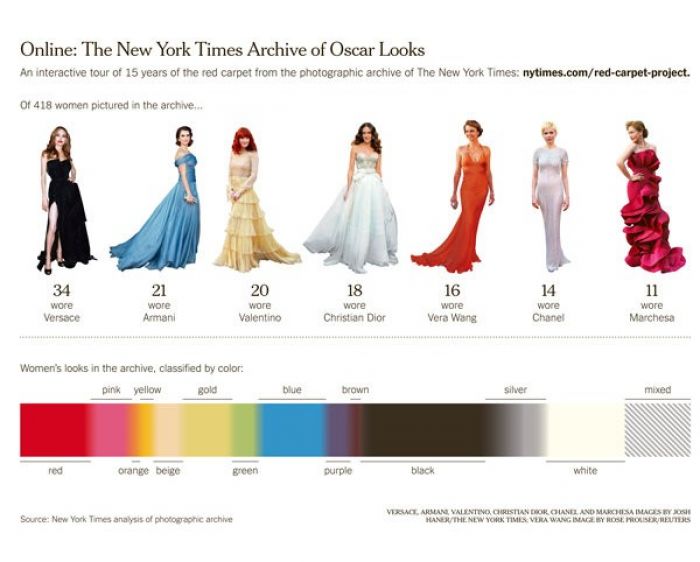 The New York Times
The New York Times has compiled aesthetic data in regards to red carpet events and has come up with some really interesting graphs and tables discussing celebrity fashion trends over a decade and a half. If celebrity fashion is something you're truly entertained by, this might be the most useful and fascinating thing to hit the internet since Twitter.
 
No event on earth, not even an Obama inauguration, can top the Academy Awards when it comes to inflating one simple question to the level of stop-the-presses significance. That is:
What are you wearing?
Ah, the anticipation of all the frocks has come to play as significant a role at the Oscars as who goes home with an award. For designers, dressing actors comes with the potential of publicity that is worth millions of dollars. And for those of watching at home, as we will be on Feb. 24, there is always the excitement of decoding the fashion winners and losers. Read More