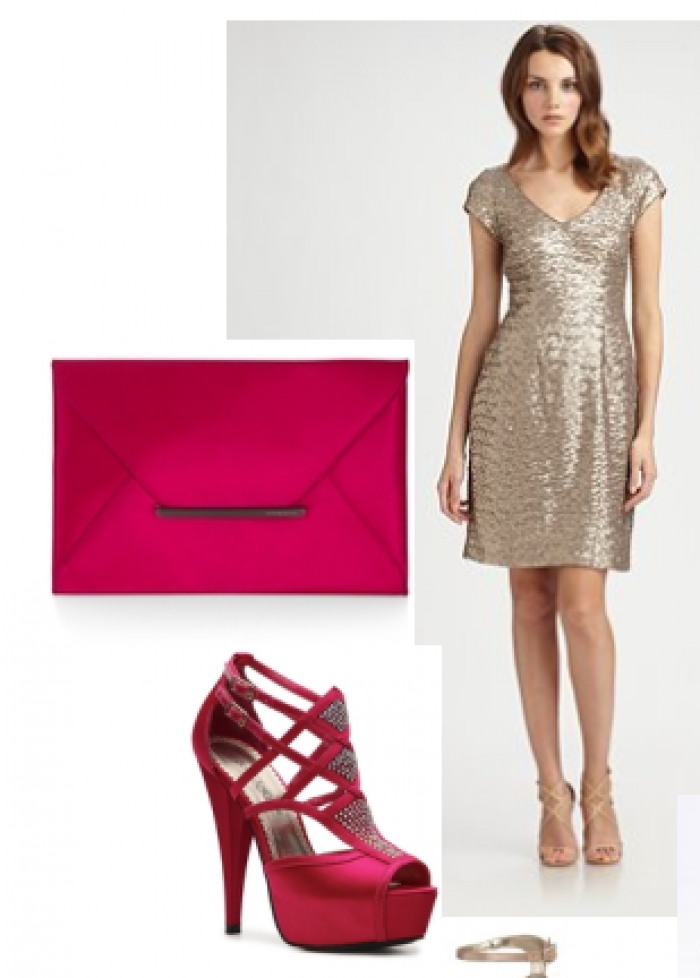 Saks Fifth Ave/DSW/Macy's
This is actually a style tip that I've been trying to push on my wife for some time and it's good to see an expert chime in on the situation. I recently picked up a pair of teal heels for my better half and she's having trouble using them in her outfits, mostly because she doesn't try them on with enough ensembles. I'll be showing her this fashion advice column later and explain what she needs to do to get more wear out of those killer heels.
Stylist Advice- How can this reader add pizzazz to a neutral holiday dress…
Q: I am wearing a mocha dress with sequins at Christmas and wondering what color of shoes I should get? Please help!!! (A.W. via Fashion Advice)
A: Standout sequins in muted shades of nude are very of the moment this holiday season. They are a sultry take on subtle and can be styled two ways for maximum holiday style.
When it comes to what color shoes to wear with dressy neutrals…
Stay on the more demure or safer side by keeping the look tonal and sophisticated with shoes in same shade. Make it exciting by adding texture and detail for interest. Read More