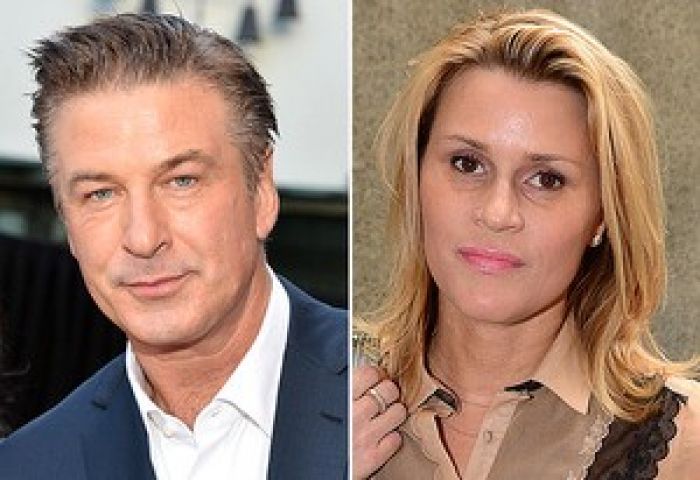 TV Guide
Ah, it must be so nice to be a big celebrity like Alec Baldwin: adoring fans, a fat paycheck and appearing in low-end credit card commercials. But then there's the whole obsessive stalker thing that they and their families have to deal with. Alec Baldwin's stalker, actress Genevieve Sabourin, had to be led out of a routine court appearance in handcuffs on Tuesday... What a nice, utterly sane human being.
Canadian actress Genevieve Sabourin, the woman accused of stalking Alec Baldwin, was unexpectedly taken into police custody during what was supposed to be a routine court appearance in New York Tuesday, the Associated Press reports.
Sabourin had been ordered to stay away from Baldwin and his new wife Hilaria, but according to Sabourin's Twitter feed and other reports, Hilaria Baldwin had recently called 911 and reported that Sabourin was still stalking her.
Even though Sabourin was led out of the courtroom in handcuffs Tuesday, no new charges were filed against her, her lawyer told the AP. Read More