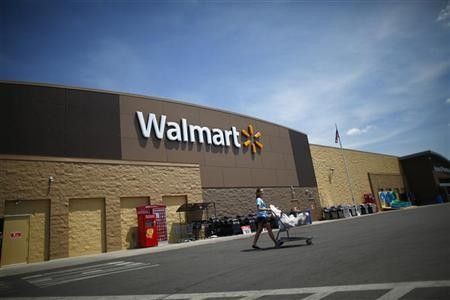 Eric Thayer/REUTERS
In a move to sever its ties to its biggest online competitor, Wal-Mart will no longer sell Amazon Kindles. For those that were looking to buy a Kindle at a physical location, they are still available at electronics stores like Best Buy.
Wal-Mart Stores Inc will no longer sell Amazon.com Inc's Kindle eReaders and tablets, severing its relationship with a major competitor and placing a bet that consumers are more interested in Apple's iPad and other gadgets.
The world's largest retailer, which has been trying to catch up to Amazon in online sales, said the decision was consistent with its overall merchandising strategy.
Owners of Kindle tablets such as the new Kindle Fire HD can shop on the devices for millions of items beyond digital books. Continue Reading
(Photo by Eric Thayer/REUTERS)