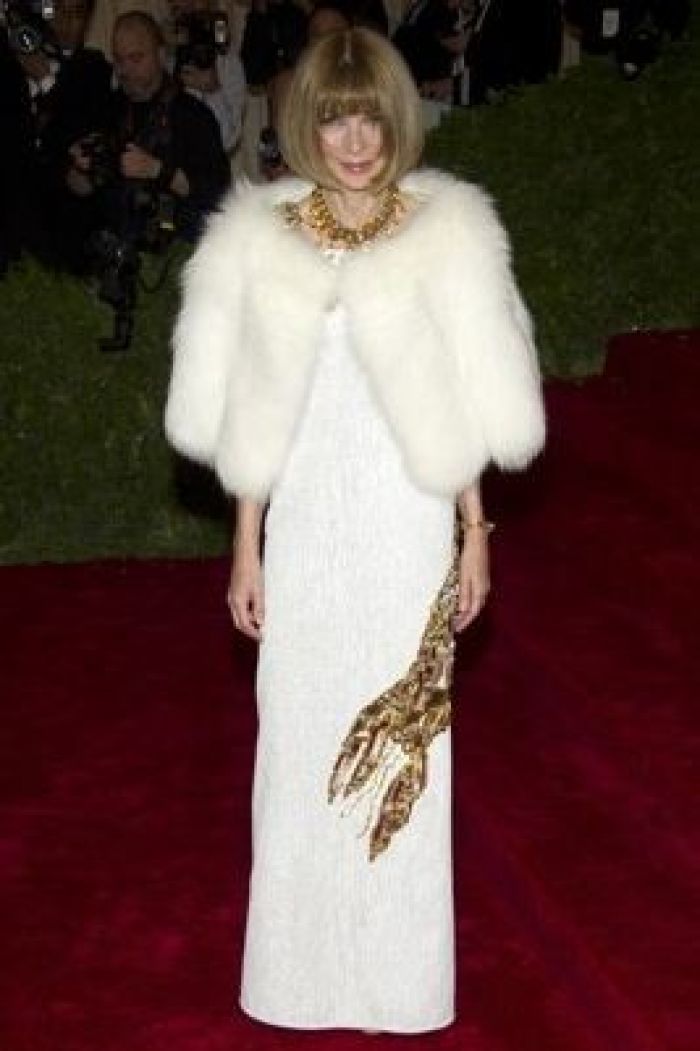 Charles Sykes/Associated Press
The editor-in-chief of Vogue and notoriously stylish Anna Wintour is reportedly having her name thrown around in regards to becoming the next diplomat for the United States in either Britain or France. While the chances of her making this type of career move seem incredibly small, her becoming a diplomat could shine a lot more light on the fashion industry, though it wouldn't likely last very long. Honestly, I'm not sure how I would feel about the possible appointment: What do you think?
Thomas Jefferson, Ben Franklin, John Quincy Adams ... and now Anna Wintour?
A report suggesting that the influential editor-in-chief of Vogue is one of the candidates being considered for the top U.S. diplomatic post in France or Britain has sparked spirited debate about her qualifications, exciting Britain's glamour-hungry tabloids but raising hackles at the conservative Daily Telegraph.
"Anna Wintour may be an enticing pick for a celebrity-fixated White House," wrote Nile Gardner in the Telegraph. "But she is eminently unsuitable for America's most prestigious diplomatic posting." Read More