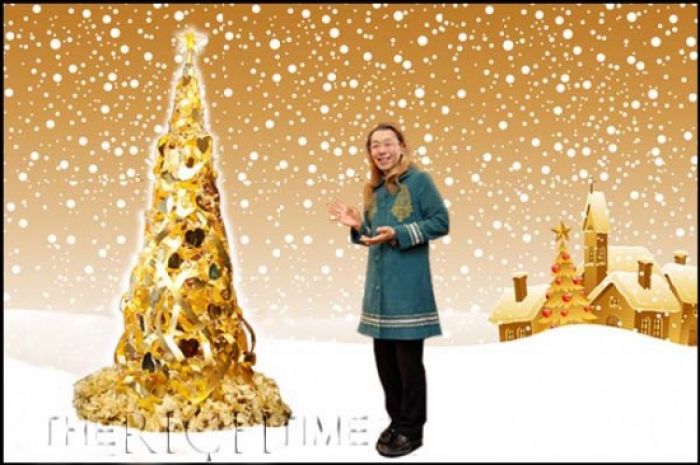 The record for the most expensive Christmas tree ever shall stick with the
Emirates Palace
, which in fact was so ostentatious that the hotel itself was a bit embarrassed with all the wealth (it cost $11 million) but that is another story altogether. For the Christmas of 2011, Japanese designer Ginza Tanaka has come up with a pure gold Christmas tree that is said to be worth a cool $1.95 million. It seems Ginza is a firm believer in the yellow metal and thinks that gold never can go out of fashion.
The Gold Christmas tree is 2.5 meters high and is loaded with 12 kilos (26.5 pounds) of gold. The tree has 50 to 60 heart shaped ornaments as well as other embellishments all of which are made of pure gold. The Gold Christmas Tree is the most expensive made by the Ginza store ever, and is currently up for display at the store in Tokyo.
This article was originally written on The Rich Times ; to view in its entirety with images & video ,
click here
.