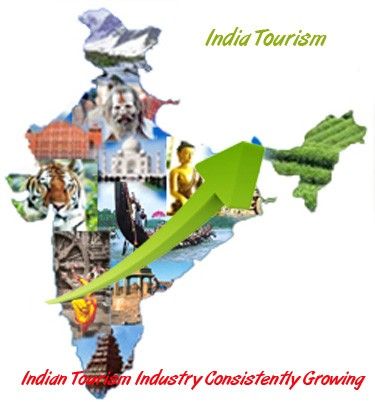 The Indian Tourism industry is setting new records at every step. With an increase of 4.8 percent, over 4.32 lakh international travelers visited India alone in June this year. The Incredible India campaign again proved to be more productive as last year this figure was around 4.12 lakh during the same period.
A sound growth of 19.2 was also recorded in the earning through foreign exchange via tourism. The national treasure gained Rs 6485 crore in June as compared to Rs 5440 crore in the same month last year.
This year, the total number of international tourists visiting India during the period of January to June was more than 32.76 lakh as compared to 30.15 lakh during the last year. The Tourism Ministry is expecting more growth in the coming time as it is promoting the Indian destinations through various events in different parts around the world.
Erco Travels aims on capitalizing this opportunity as it is one of the leading tour operators in India. It is a government recognized travel agency in India and has won the National Tourism Award for its outstanding performance in 2008 by the Tourism Ministry of India. With more than a decade-long experience behind them, it has always provided the finest services to its clients. Erco Travels is known for its customer satisfaction, transparency and best prices.
Erco Travels provides customized tour packages across India. At Erco, a team of highly-trained professionals work throughout day and night to craft the best tour itineraries for its clients to ensure that they get the finest traveling experience in India. Erco's tailor-made tours include a lot more than just sightseeing at different locations. Every tour is carefully organized to ensure that they meet every requirement of the client. Make some everlasting memories by choosing the best Travel Agency in India.