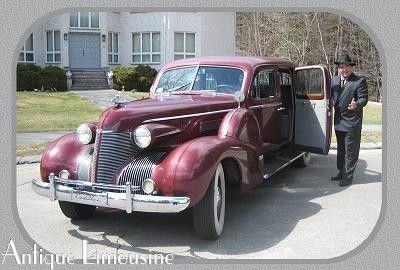 antique-limousine.com
Everyone wants to take the hassle out of touring a city. Who wants to fight the traffic or miss some of those sites you wanted to see because you got lost and wasted time. One of the best ways to tour throughout the Boston area and see some of the best sites in town, is to go in style. Antique Limousine can get you through the day in sheer comfort and style. They can escort you through the city in a relaxed manner fit for a king or queen.
The classic historical vehicles offer the style and comfort that makes it a simple pleasure to complete your day. They have a selection of different styles of vehicles that offer you not only classic exterior excellence, but you can choose what interior suites your every need. If you prefer to stretch your legs during your tour you can choose a vehicle that doesn't include a bar area. If you prefer a wet bar then you can have that too.
Part of all this fun is the fact that your "theme driver" will be dressed as though they came right out of the "30's". They will stay in character for your entire tour guiding you throughout the city.
You may also be interested in:
antique-limousine.com
antique-limousine.com