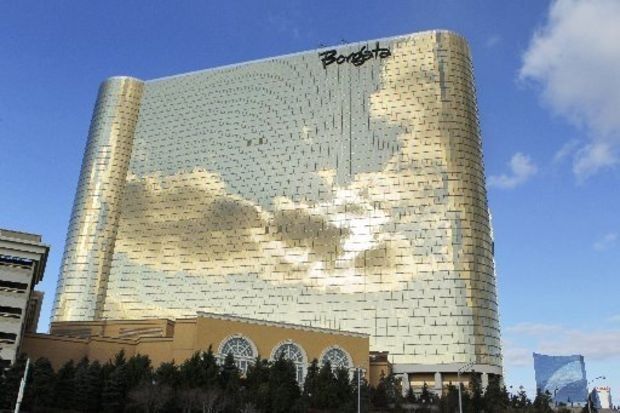 Tony Kurdzuk/The Star-Ledger
The casinos in Atlantic City have had a relatively rough time pulling in tourists for gaming and hotel stays this year, but there might be a light at the end of the Superstorm Sandy-shaped tunnel. October showed a 3.6 percent increase in revenue compared to last year's numbers.
ATLANTIC CITY — Atlantic City's casino revenues were up by 3.6 percent in October compared with the same month in 2012, but the increase was mainly because Superstorm Sandy forced the resort to shut down a year ago.
The increase — only the fourth in the last five years — was largely because Sandy forced the 12 casinos to shut down for six to nine days in late October and early November last year. The casinos showed an increase in August 2012, but that was a year after Tropical Storm Irene again forced casinos to close. Other year-over-year gains came in December 2011 and August 2008. Read More
The increase makes up a fraction of the ground lost last year when Atlantic City's 12 casinos shut down for four days in October as a result of the storm. In all, casinos brought in $217 million in October 2013, compared to $209 million last October. Gambling revenue in October 2012 reflected a 20 percent decline largely attributed to the effects of casino closings.
Overall in October slot machine revenue rose nearly 10 percent to $164 million. Meanwhile the industry saw $53 million in table game revenue, an 11 percent decrease attributed to poor luck for the casinos, which saw "an unusually low hold," said Casino Control Commission Chairman Matthew Levinson. Read More