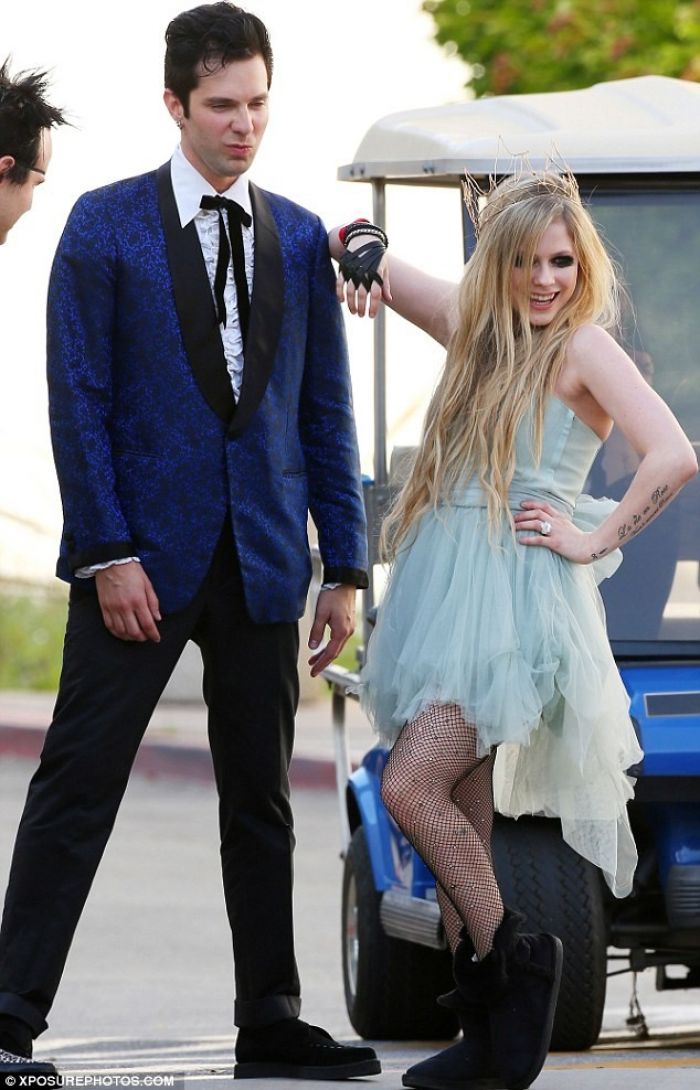 Xposurephotos.com
Okay Avril Lavigne, as long as you're wearing that dress, I think "I do" too. Sure, there's something precious about a traditional wedding dress, but it's not the only option and though I may have no love for the ruby-red slippers, I can't say that Avril Lavigne looked anything but gorgeous in her very counter-cultural ensemble.
Avril Lavigne has reportedly married Chad Kroeger.
The singer said 'I do' to the Nickleback singer in the south of France, according to the CEO of the talent company that reps her, Mike Heller.
He wrote on his Twitter page on Saturday morning: 'I'm in south of France about to see my little Rok star #avril get married I am so happy to be part of this special celebration. (Sic)'

He later added: 'No pictures will be sent since this is #avril wedding but I will tell you everyone is so excited.' (Read More)