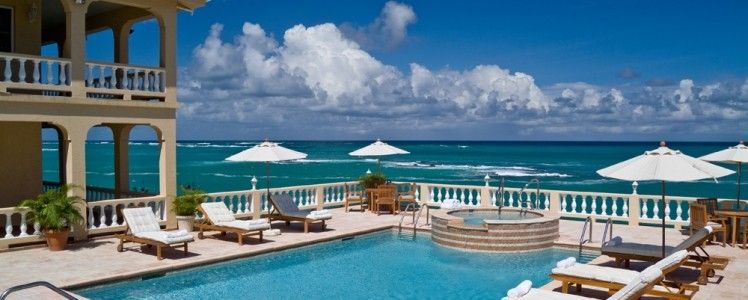 Hosted Villas
Hosted Villas is proud to announce after over 20 years of providing custom luxury villas and vacations in Europe, they are now offering new exotic villa experiences in Anguilla and Mexico.
Recently awarded one of Europe's best villa rental agencies of 2013 by Travel + Leisure Magazine, Hosted Villas brings their unique luxury villa experiences to the ultimate sun destinations.  Anguilla, with its endless beaches and turquoise blue water provides a mixture of seclusion and luxury unlike any of the other Caribbean island destinations; while Punta Mita and Puerto Vallarta are the shining jewels of the Mexican coastline.
Hosted Villas separates itself from other luxury villa agencies by providing guests with a customized itinerary and a local host who shares insider knowledge and experiences, providing more than just a vacation, but a real local travel experience. 
"For 23 years we've been providing travelers with the best Europe has to offer, we're proud to take our knowledge and expertise and bring it to the traveler looking for a luxury sun destination," Says Vaiva Kuras, Marketing Manager for Hosted Villas.  "Anguilla and Mexico are both rich in culture, provide a diverse and picturesque landscape, and offer luxuries that all of our guests have come to expect from a Hosted Villas experience."
More than 35 luxury villas have been hand selected in Anguilla and Mexico, ranging from secluded two bedroom villas to palatial nine bedroom beachside accommodations.  All accommodations come with daily housekeeping, pre-arrival grocery shopping, pre-paid local cell phones, customized travel handbook and personal local host.
For more information on Hosted Villas visit www.hostedvillas.com.
Toll free number: 1.800.374.6637
About Hosted Villas
For over 20 years, Hosted Villas has been providing luxury villa experiences for North American travelers to Europe.  Recently expanded to Anguilla and Mexico, Hosted Villas is a multiple award winning agency with distinctions from Conde Nast Traveler and Travel + Leisure Magazine.  Our personal hosts provide a customized local luxury travel experience.