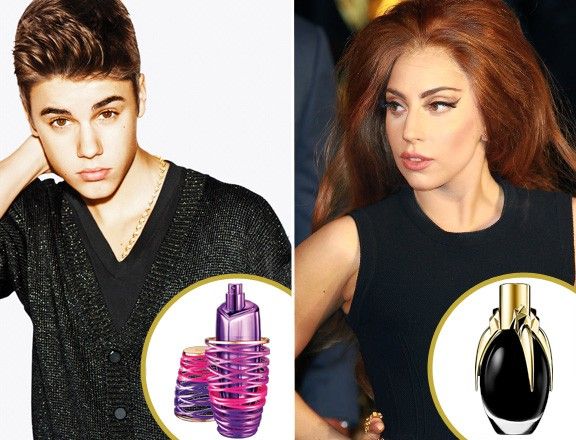 Photo by Sephora/Getty Images
Justin Bieber's 'Girlfriend' is going head to head with Lady Gaga's 'Fame' now that The Fragrance Foundation has called for a Consumer Choice Awards competition between the two. The battle lines are drawn and only the fans will tell whether it will be the royal house of Beliebers or the Little Monsters who triumph in this War of the Noses.
Whose perfume do you like best? Justin Bieber's subtly sweet Girlfriend or Lady Gaga's mysterious black liquid Fame? Well, thanks to The Fragrance Foundation and their Consumer Choice Awards you now have a platform to make your scent preferences known. Biebs and Gagaloo's major 2012 perfume releases are nominated for this year's Favorite Women's Fragrance alongside heavy-hitters Chanel Coco Noir, Dot Marc Jacobs, Gucci Premiere, and Lancome La Vie est Belle. The best part? You can vote!
That's right Beliebers and Little Monsters, you can help Justin and Gaga potentially score this award! (Read More)