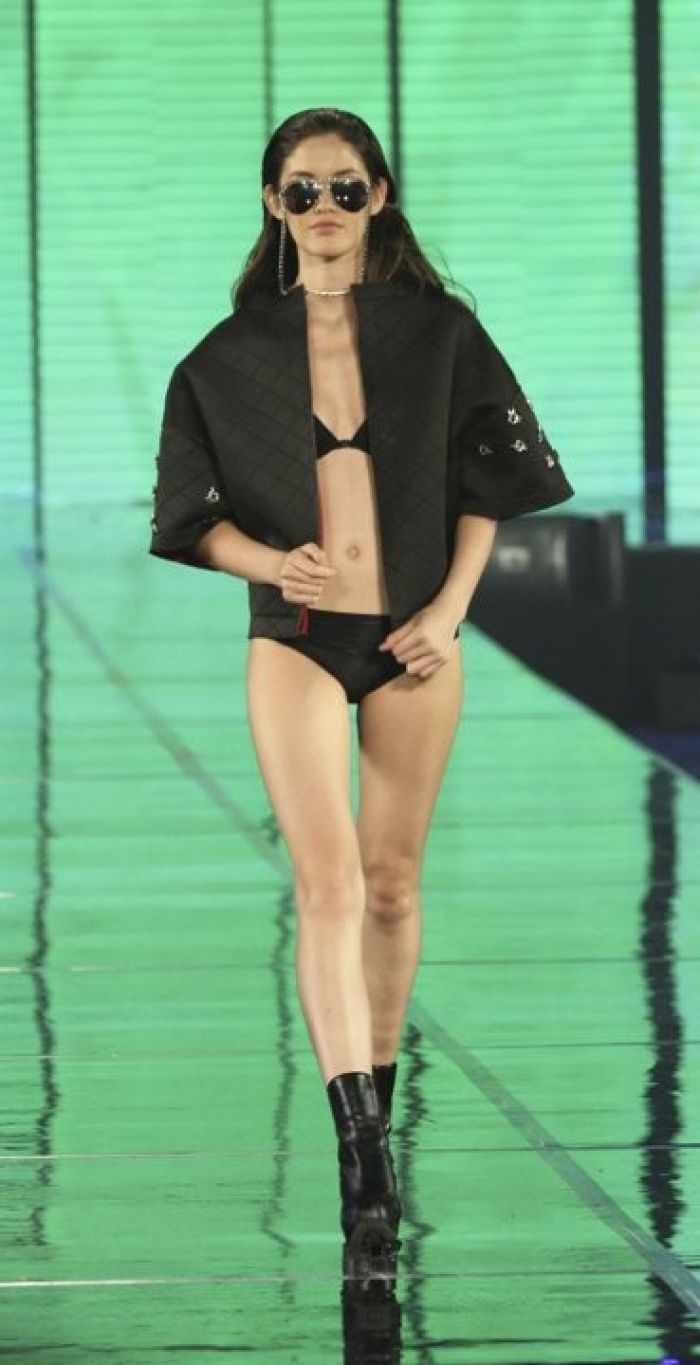 Image via ph.she.yahoo.com
Making a model look good in nothing but knickers is a bit of a challenge. Oh sure, knickers are sexy but without accessories it's almost impossible to really make any sort of ensemble. But going by Bench Body's recent fashion exhibition, perhaps it's better if you don't try to mix the two. Bringing the world boots and underwear as a fashion statement, the bizarre choice of accessories for the underwear models were... well, bizarre.
Bench Body couldn't wait another year more, and went ahead with an underwear show featuring its newest and hottest endorser, Filipino-Canadian model Paolo Roldan.
In contrast to its much-awaited biennial underwear shows, the most recent of which was staged last year at the Arena, the one held recently at SMX in Pasay City was smaller and more intimate.
Devoid of showy and over-the-top costumes and sets, the show directed by Robby Carmona allowed guests to focus more on the models and the underwear. Except for Roldan and singer-actress Jennylyn Mercardo, the hardbodies who paraded down the ramp were relatively nameless mannequins and athletes. (Read More)