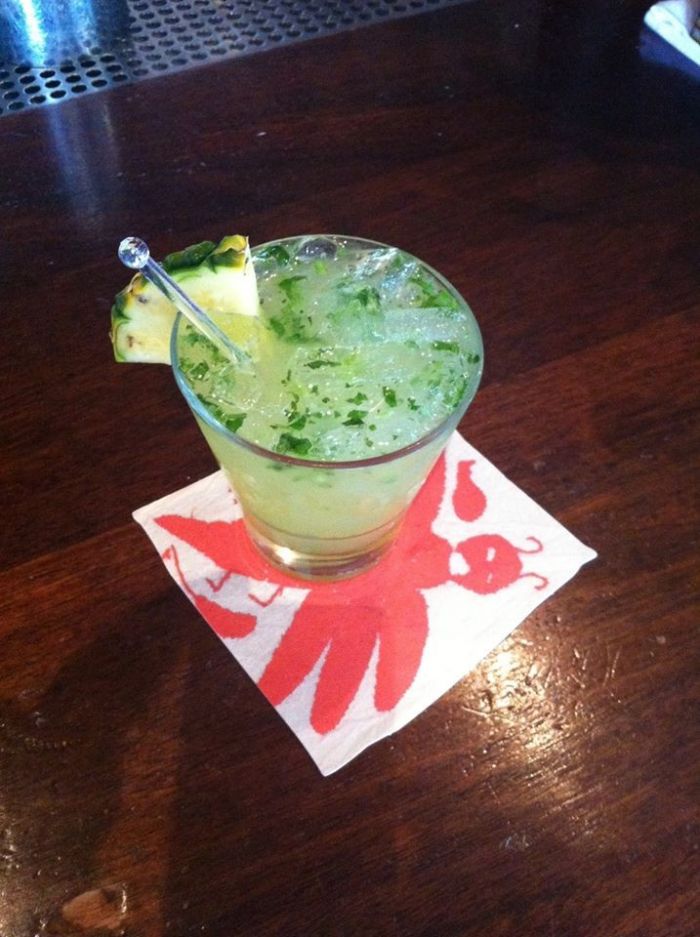 Besito Mexican
Mexican restaurants are in abundance in Boston but as you move out to the suburbs, they can often be a tough find, especially when it comes to an authentic one. We were happy to hear that Besito Mexican opened in June at the Burlington Mall as it seemed like just what the area needed.
We recently visited the popular location (word has obviously gotten out that it has opened) and our server got us started with a Market Margarita, a spicy take on the traditional margarita kicked up a few notches with the addition of jalapeno balanced out with agave nectar, pineapple juice and fresh squeezed lime, and, of course, Corzo Reposado tequila.
For appetizers, we recommend the quesadillas de Calabaza, a generous portion of overstuffed quesadillas filled with squash blossoms, roasted green chile, queso Chihuahua and organic crimini and button mushrooms topped with a delicious salsa verde crudo. We also loved the Panquesito de Jaiba, a deliciously crispy jumbo lump crab cake topped with spicy roasted jalapeno cream sauce and fresh avocado slices.
Be sure to save room for dinner where the kitchen really shines. The Filete de Res al Chipotle was a marinated tender cut of filet mignon served with chipotle quemado salsa and a side of sweet plantains. The grilled chicken tacos were served sizzling in a cast iron skillet (fajita style) topped with a delicious melted queso Chihuahua and served with a side of pico de gallo, tomato jalapeno and chile cascabel salsas. While the dinners are large enough on their own, there is a nice sampling of tempting sides, which include fried sweet plantains, pico de gallo, jicama and a fresh corn tamale (our favorite).
General Manager Jose Pena was often seen walking throughout the restaurant making sure every customer was properly attended to. The service here should be commended as our waitress continually made sure our water was topped off and drinks were full.
If you didn't save room for the addicting sweet churros for dessert, you may want to take a look at the tequila menu for a flight sampling. Since we weren't able to finish all we ordered, our server happily packed up our leftovers and sent us home with two small worry dolls. Put them under your pillow and all of your worries will disappear.
Besito Mexican is located at the Burlington Mall, 75 Middlesex Turnpike in Burlington, Mass. For more information, call (781) 272-9900 or visit them online at www.besitomexican.com.
Besito Mexican
Besito Mexican
Besito Mexican
Besito Mexican