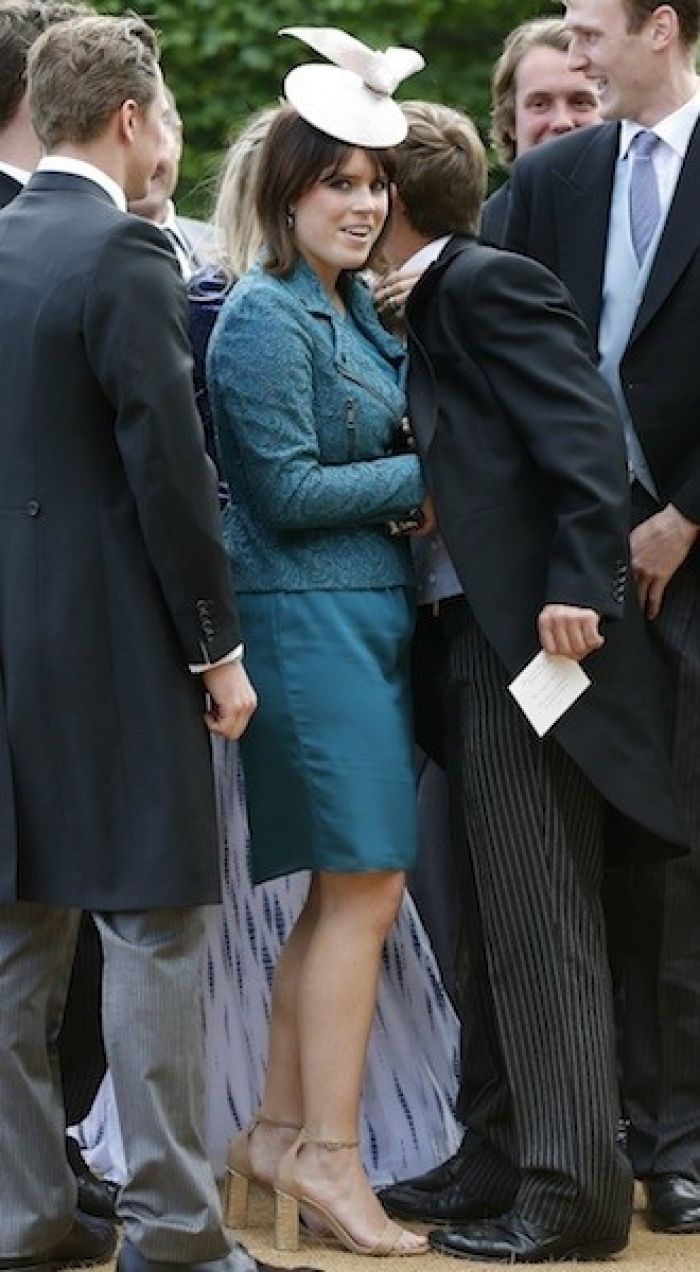 Phil Noble/Reuters
Princess Beatrice and Princes Eugenie both opted for blue at Thomas van Straubenzeeand Lady Melissa Percy, but that's about where the similarities ended. Beatrice's dress was simple, demure, and altogether lackluster. Appropriate attire for a wedding, but hardly anything to write home about. Eugenie, on the other hand, opted for a gorgeous and elegant ensemble that blew poor Beatrice's out of the water.
Princess Beatrice and Princess Eugenie rocked some royal style at what's being called the society wedding of the year.
The sisters both rocked dresses of gorgeous shades of blue and traditional hats at the afternoon wedding ceremony of Thomas van Straubenzee Lady Melissa Percy, the Duke of Northumberland's daughter
Both princesses chose knee-length dresses and sexy heels to the nuptials while the gathered crowd shouted approval of their royal style with compliments like "Gorgeous", according to Mail Online.
The 24-year-old Beatrice chose a bright blue long sleeved dress, which she paired with a black and white fascinator hat, black pumps and a matching blue clutch. (Read More)