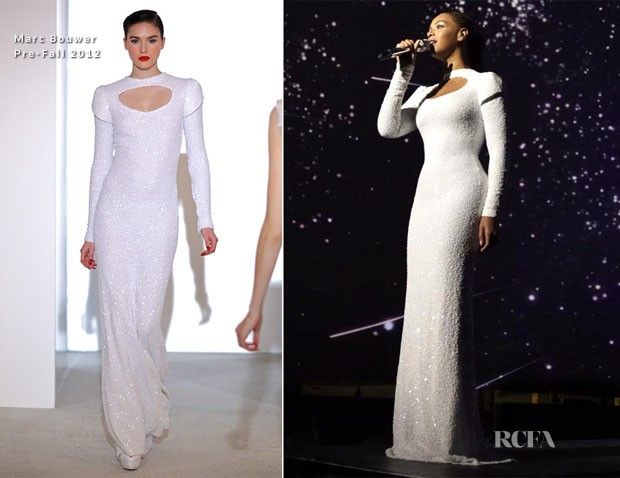 redcarpet-fashionawards.com
Beyoncé makes a statement performing her latest single, "I Was Here" at the United Nations General Assembly for World Humanitarian Day. Little parachute care packages fell from a plane above and tears beaded up in viewers eyes from the sentiment but maybe from the sheer beauty of Beyonce's sparkling white Marc Bouwer gown.
She performed her ballad flawlessly to an emotionally engaged crowd at the UN. Not only did was the audience left breathless from her vocals but also from the gorgeous Marc Bouwer Pre-Fall 2012 gown And Beyoncé looked amazing.
The white Marc Bouwer gown adorned in sequins and shine appeared as if she was poured into it, flattering every feminine curve the singer has to offer. And the micro-sequin long-sleeves with bold shoulders and a cut-out detail could be easily mistaken for a couture gown. As always, Beyoncé kept it classy and simple opting for no accessories, natural makeup with a sleek, shiny ponytail.