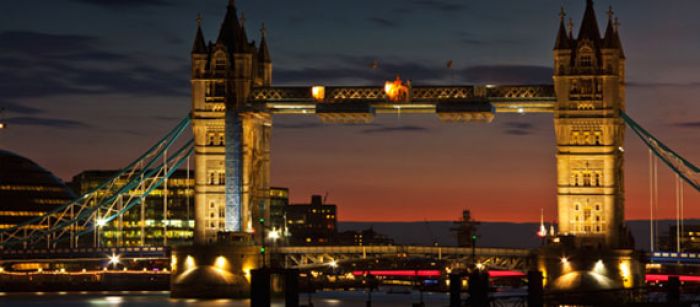 For a seven night splash of purest British quintessence, Black Tomato and Virgin Atlantic have put together an exceptional experience to celebrate the very best of London and then head out into the rolling landscapes of the British countryside.
Kick off your experience in king and queen style as you're whisked via priority boarding onto your red, white and blue plane. Welcomed by a glass of bubbly to toast the happy couple, you'll touch down in the Royal capital in a matter of hours.
After touching tarmac, we'll pick you up and head off pumpkin carriage style to Firmdale's stunning Number Sixteen for the next four nights, a boutique bolthole boasting beautiful bright rooms and a fantastic Kensington location.
Centuries of greed, lust, love and intrigue have made the history of the British Royal family one of the most captivating stories on the planet. Every story has a backdrop, so we've arranged for an expert guide to walk you through St. James and Mayfair, setting the scene while divulging 300 years worth of mouth-watering drama.
The Royal Warrant is only afforded to a special few. Across the trades, these crests and emblems signify more than just quality; they are signs of a superiority that merits royal recognition. We'll take you behind the scenes in Mayfair, lifting the lid on age-old secrets, peerless craftsmanship and customer service that sets a benchmark across the globe. Call in on the royal hatters at Lock & Co, peruse the regal purses, wallets and leathers at Smythson, hold the shoe lasts that produced bespoke pairs for presidents and royalty at Loake Shoemakers, and, especially for the foodies among you, visit the private cellar of Paxton and Whitfield, official cheese supplier to the Royal Household.
In the spirit of Richard III (think 'A horse! A horse! My kingdom for a horse!'), while away a lazy spring evening with a horse and carriage ride through Hyde Park and Kensington, stopping off at the Diana Memorial, an exquisite monument to the late Princess of Wales.
Otherwise we thought you might fancy a trip to the famous Globe Theatre on the south bank of the Thames. In true regal fashion, we'll set you up in the royal box at Shakespeare's reconstructed playhouse for a performance of Hamlet or All's Well That End's Well, the two shows playing during your visit.
From Chelsea's Cadogan Pier, we'll drop you aboard a gorgeous riverboat for a wonderful cruise up and down the Thames. Chalk off the sites as your captain plots a course from Tower Bridge and Greenwich to Big Ben, St. Paul's and the Houses of Parliament. As night falls and the spotlights beam, watch the iconic revolutions of the London Eye with a champagne toast th the British capital.
On your fourth day, a classic vintage car will be delivered to you in London so grab a map (or to avoid any mid road arguments use the GPS), jump in your '63 MG Roadster, '77 Porsche 911 or '71 Jag E-Type (to name a few from our immaculate collection) and meander through the breathtaking countryside to the Cotswolds.
The next three nights will be spent at Whatley Manor. A rural residence that's oozing in English charm with a hint of urban swagger, this 'rock and royalty' retreat is the perfect hip and chic base for days of long walks and downtime.
With spa treatments so good you'll feel like you're the one on a royal honeymoon, treat yourself to a body-loving pamper at Whatley's world-class spa. While away your final three days like a king or queen, indulging in massages, mud treatments and gargantuan feasts, before your drive back to London for your Virgin Atlantic flight home.
Want to plan a trip? Fill in the form below with as much detail as you can and we'll get back to you with some ideas. If you'd prefer to chat, you can call us on +44 207 426 9888 (UK) or +1 877 815 1497 (US)