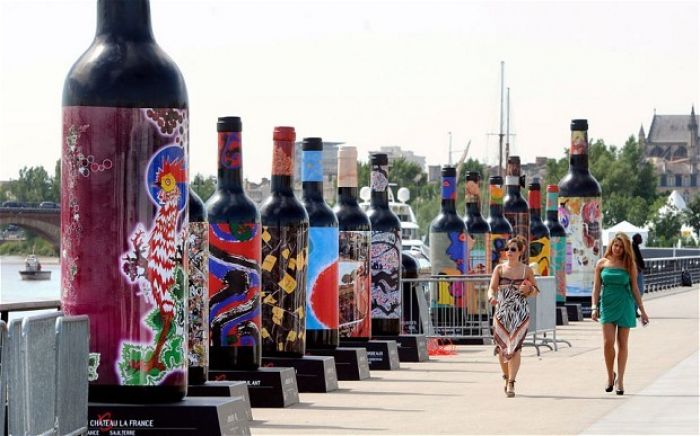 n/a
Discover Southern France
Bordeaux is a magical place that draws images of beautiful sights and wine. In fact, Bordeaux is one of the most popular destinations for wine lovers from all around the world.
However, in Bordeaux there are lots of things to enjoy even if you're not an oenophile. All this without forgetting the region's impressive architecture (acknowledged by many world-class institutions), the history and of course, the beautiful beaches which are located not far from Arcachon. From transport to activities, everything is easily available for Southern France's visitors.
Once you clear the airport, it is easy to take one of the public buses that go straight into the heart of Bordeaux "Les Quinconces" which is probably the largest square in France. Les Quinconces is also a popular place for important events such as big screen broadcasting of sports competitions or concerts.
With so many things to enjoy in Bordeaux, if you want to live there only have to click here to discover the opportunities available.
In Bordeux, there are dozens of hotels for every budget. Two great options are:
Adagio Bordeaux Gambetta, a popular choice for those who like to relax and shop. The famous shopping street, Rue Sainte-Catherine, is minutes away from the residence. Many museums are also close to the building.
Residhotel Galerie Tatry, is another popular choice because of its convenient location.
Arcachon, the famous seaside town which has given its name to the "Bassin", is connected to Bordeaux with direct trains. Round trip tickets cost €14 and Arcachon train station is in the heart of the town, just 500 metres from the beach and Thiers pier. So within minutes of leaving Bordeaux, you could be splashing around and getting your flippers wet!
Bordeaux many different museums spread all around the city. You will find museums with contemporary art, fine arts and ancient traditions. Tourists love checking out many museums while in Bordeaux because the admission fees are usually very low.
For shopping lovers, Bordeaux does not disappoint. In the heart of Bordeaux sits the old Rue Sainte-Catherine, which is considered to be one of the longest pedestrian streets in the world. In here you'll find plenty of different shops and department stores!
For food lovers, Bordeaux is a gastronomic goldmine. With quality local produce and influence from other cultures, you will find restaurants and dishes that are currently considered world-class. The Capucins market is probably the most important market in Bordeaux. Visitors and inhabitants visit the market in order to explore different regional foods that are almost impossible to find elsewhere. The Capucins market is an important part of many of Bordelaise's.