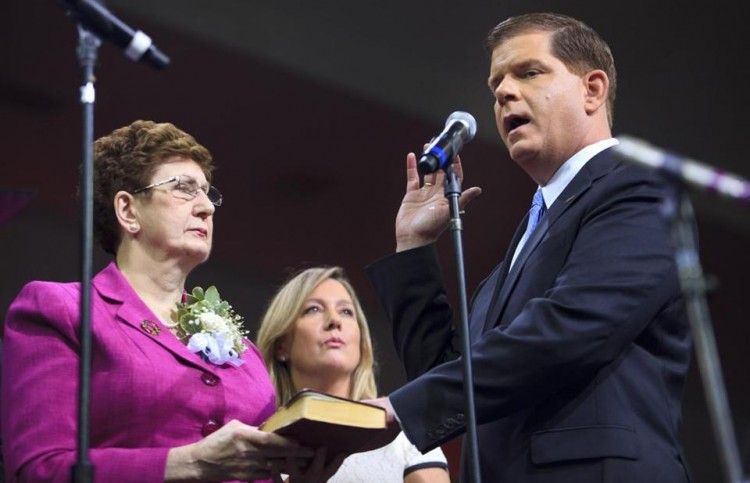 Dina Rudick/Boston Globe
With Boston's new Mayor Walsh having been recently sworn into his new position, residents around the Massachusetts capital are feeling optimistic about seeing what he can do for the city. Even some of those who did not vote for him are feeling hopeful about his time in office.
As she ran errands in Dudley Square Monday morning, Dorothy Boswell kept an eye on the clock. For the first time in two decades, Boston had a new mayor, and Boswell wanted to get home to watch his inauguration speech on television.
Boswell did not vote for Martin J. Walsh, but she is hopeful he will do well.
"If he does like Menino, he'll be all right," said the 80-year-old.
Across the city Monday, many echoed that sentiment, saying they were optimistic Walsh would prove to be a worthy successor to the popular Menino — at least in time. Read More