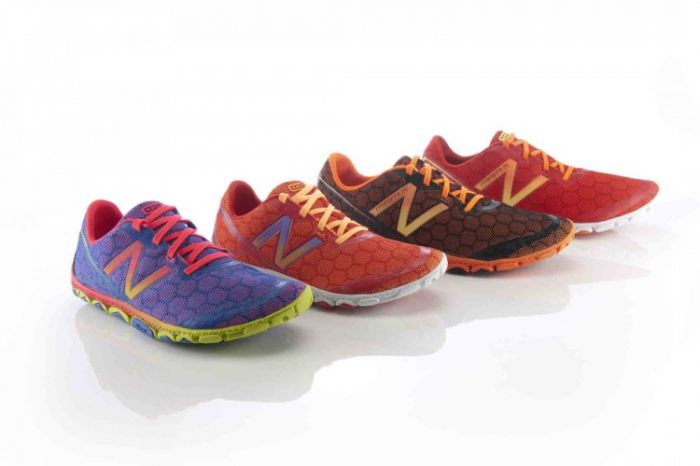 New Balance
Now that the warmer weather is here (and Mother's Day is right around the corner), it's time to get out and about. There's no better way to do just that than with a pair of great new sneakers for you or Mom.
Boston-basedNew Balancehas got you covered. Here are our picks for some of the coolest styles that will keep you looking good and feeling your best:
501 Heritage, $64.95
This classic retro shoe features on-trend pastels with pops of neon. With a comfortable fit this is the perfect option to wear around town this spring and summer.
Yacht Club 574,$69.95
Inspired by yachting, these sneakers are perfect for any weekend getaway or afternoon outing. The collection features core suede colors with bright accents and mesh detail drawn from fishing nets. The pair even has anchor print lining for additional nautical flair.
Minimus Ionix 3090v2, $89.95
This edgy and lightweight running shoe pushes the envelope with vivid designs and super technical features. It meets runner's needs for both performance and style and is perfect for the mom looking to go fast.
Minimus 10v2 Road, $109.95
This all-new Minimus option is designed for the mom looking for a lightweight and cushioned ride for miles of training. The 10v2 style includes the addition of a Vibram designed outsole which offers flexibility in key areas allowing for the foot to strike more naturally without sacrificing form.
890v3,$110.00
This ultra lightweight neutral cushioning shoe delivers a super lightweight experience with modern styling. This new 890v3 has slightly more forefoot outsole to withstand extra pounding and mileage. This sleek shoe comes in a myriad of colors and can be enjoyed by everyone from elite runners to moms heading out for their daily run.
For more information, visit http://www.newbalance.com. New Balance Boston is located at 583 Boylston Street in Boston, MA.
Other great styles can be found at www.newbalance.com. We love the comfortable and casual line of ProCourt Yacht Club collection for men, which offers a fun retro, low-profile court style, much different than most New Balance styles and recreated in suede for everyday wear.
New Balance