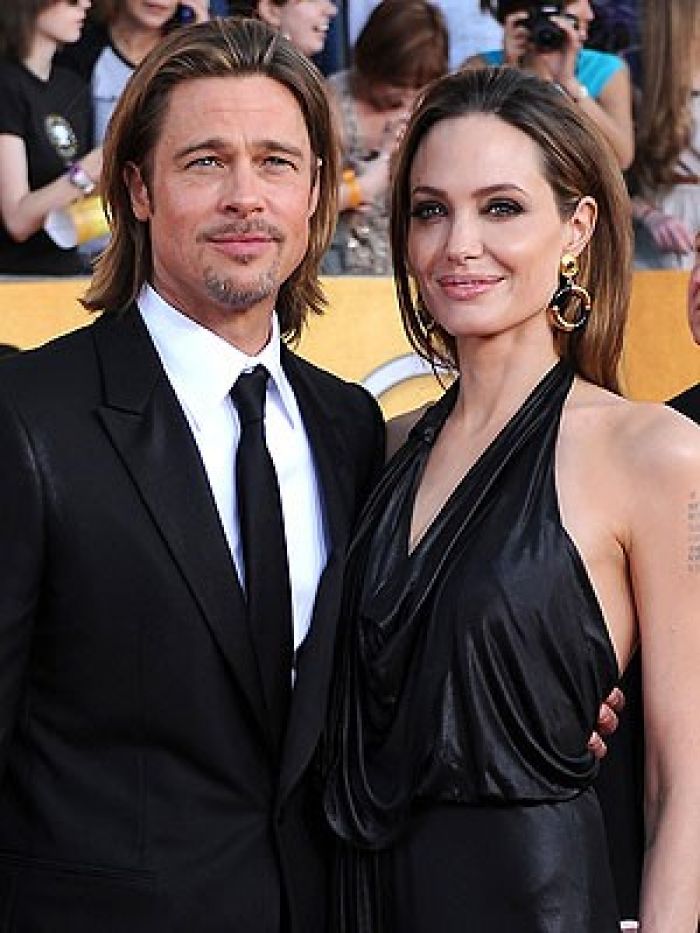 JIM RUYMEN/LANDOV
Brad Pitt has been talking about his impending nuptuals to Angelina Jolie this week. He even went as far as to say, "The time is nigh. It's soon. I got a good feeling about it." Get ready world, fans, and paparrazi for a media storm of Brangelina. Please wake me when it's over - yawn!
Put the champagne on ice. It appears Brad Pitt and Angelina Jolie's long-awaited wedding isn't far off – and that's from someone who would know.

"I am getting more pressure from my kids, and it is something I want to do within their lifetime, but I also feel like the time has come," Pitt said Monday night at the premiere of his new film, Killing Them Softly, hosted by the Cinema Society in New York. Click here to read more about the upcoming marriage.