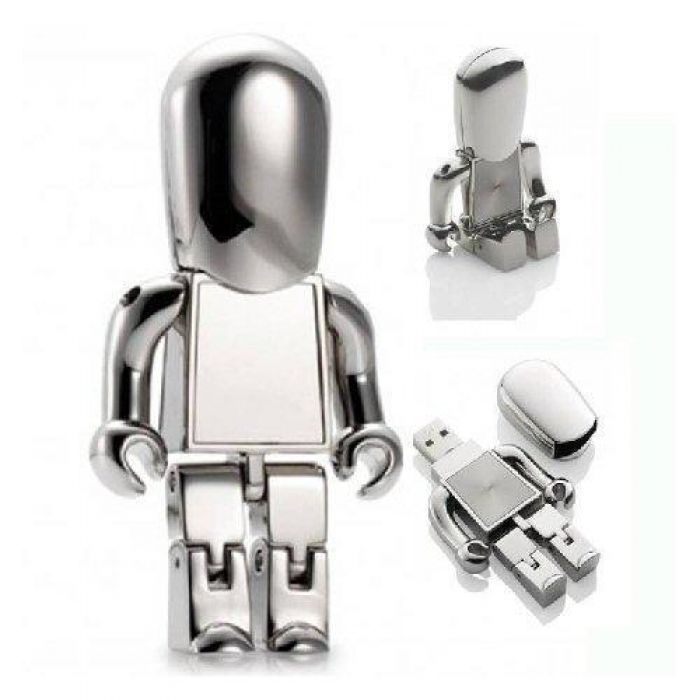 USB sticks are an increasingly vital bit of carry round kit as there all manner of occasions where you want to slap a bit of data onto portable storage device to use on your own computer and there aren't many more impressive promotional USB sticks on the market than this little fellow (see the image at the foot of the page)!
Gone are the days where USB sticks could just be a piece of rickety old plastic that you plug into your computer and not get any enjoyment out of. Today's consumers are a considerably more discerning bunch and want their promotional products and USB memory sticks to be more interactive and memorable and these USB men definitely tick all of the right boxes.
They are much bigger than your average USB stick and have moveable limbs which certainly ramps up the interactivity of these cool little storage devices. You will find yourself playing about with them much more than the average USB memory stick on the market and I've got a few different memory sticks but tend to always reach for this one when transferring data as I just like using it more than the others – not even sure why!
Available with a variety of different storage capabilities (from 512mb – 8gb), you are sure to be able to find one that matches your particular requirements – whether this is transferring music files or Word documents.
To conclude, I would say, as promotional USB memory sticks go, it would be difficult to beat this product as they are fun, boast an impressive level of storage and don't cost an arm and a leg – despite having both of these appendages themselves.
Lesmar
memory stick man